I know I'll probably get the booklet next week and be able to see the lyrics then, but dammit, I'm impatient. I'll just fix this all later.

But for now, here's what I could make out of the lyrics at the end of the video...

FIXED! Though it turns out I was pretty on the mark the first time anyway. :D


Asu he

mada minu asu wo
tsuyoku tada shinjite...

kimi wo tsurete hashiru
tamerau yori mo negai wo
doko made mo sono te ni
takusuyo yoake to tomoni

munashisa mo utsuroimo
kawaita nemurenu yoru mo
subete egao ni kaete
sore wa kimi wo mamoru mono

nagai yoru ga akeru
boku wa kimi wo wasurenai
onaji daichi no ue
mihatenu yume wo egaite

onaji sora ni egaku wa...


To tomorrow

Just believe strongly in the tomorrow that is yet unseen...

I'll take you and run from here
Instead of hesitating, wherever you go,
I'll entrust my wishes in your hand
along with the dawn

Emptiness and hollowness
and the dry, sleepless nights
Changing all of it into smiles
That's what it means to protect you

The long night is dawning
I won't forget you
On this same earth
paint out the unfulfilled dream

I'll paint it onto this same sky...



And now the corresponding scenes: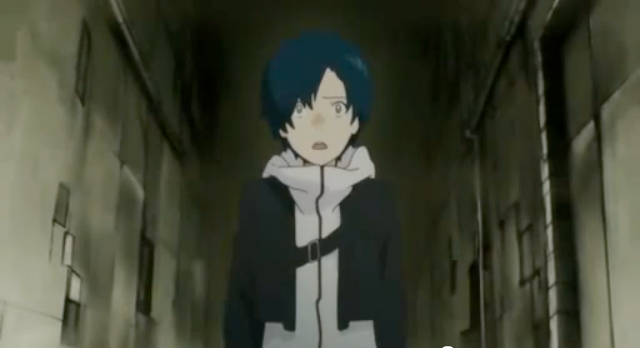 Just believe strongly in the tomorrow that is yet unseen...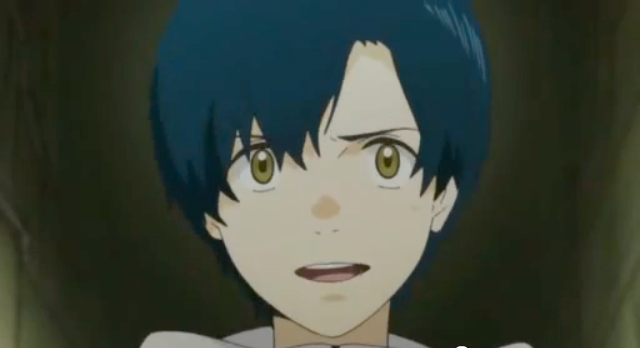 I'll take you and run from here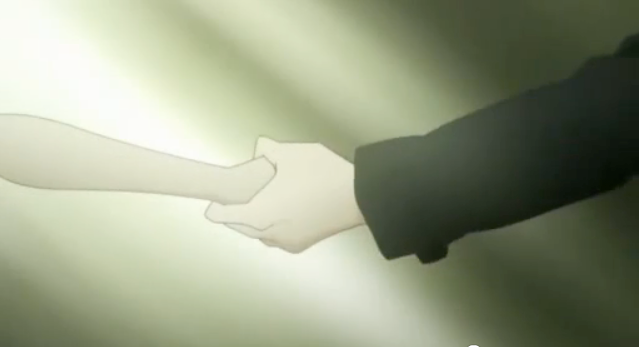 Instead of hesitating, wherever you go,
I'll entrust my wish in your hand
along with the dawn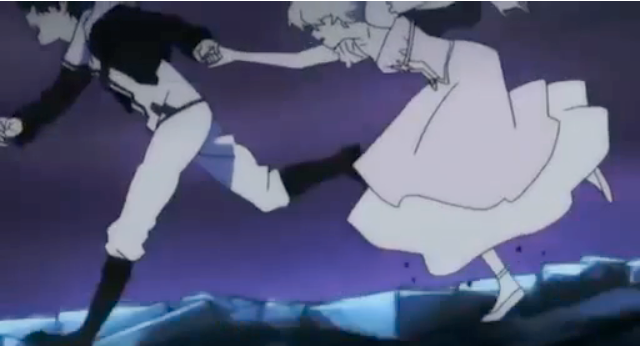 Emptiness and hollowness
and the dry, sleepless nights



Changing all of it into smiles
That's what it means to protect you



The long night is dawning



I won't forget you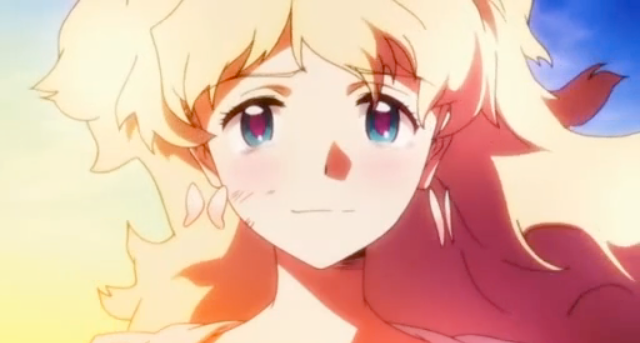 On this same earth
paint out the unfulfilled dream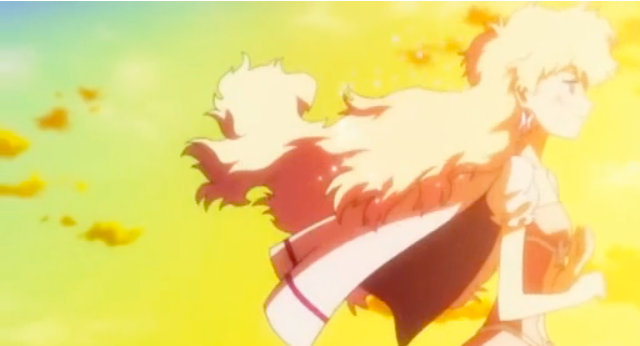 I'll paint it onto the same sky...




Now do you see why I say the lyrics make it even more effective?! ;____;