Sooo I've pretty much spent the whole day doing nothing but shoveling snow and baking & decorating cookies. I was worried I wouldn't be able to make them this weekend since we were low on milk and hadn't bought any decorating materials before the storm hit, but I managed to get by with recipes that didn't require too much milk and making my own frosting.

I already posted some of these to the GL comm, but might as well post them all here.


I don't usually do anime character cookies (with the exception of Pokemon since we bought those Pokemon cookie cutters at the Tokyo Pokemon Center years ago), but this time I decided to try making a Nia gingerbread cookie and...then I couldn't stop.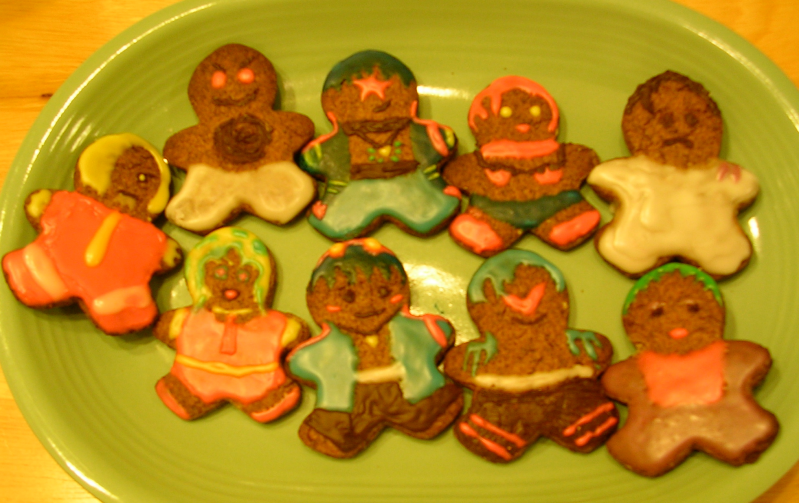 Gurren Lagann cast!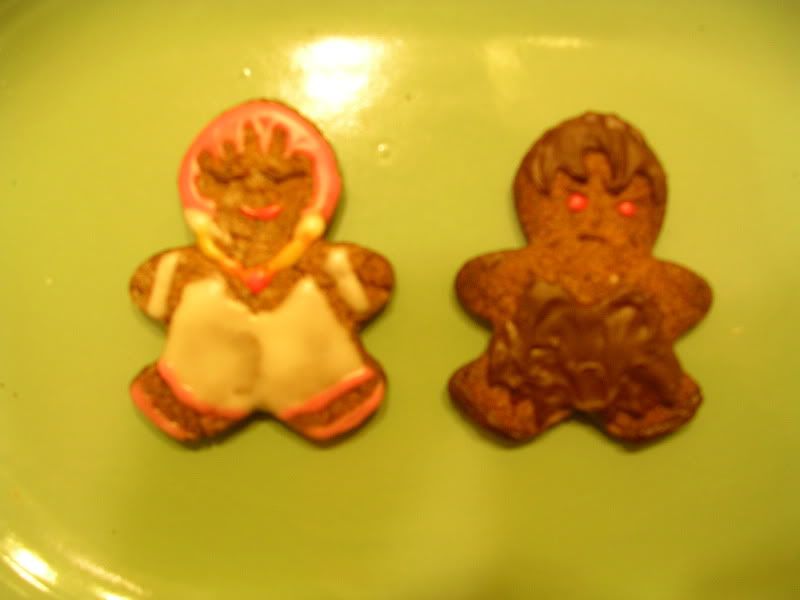 Princess Tutu and Princess Kraehe!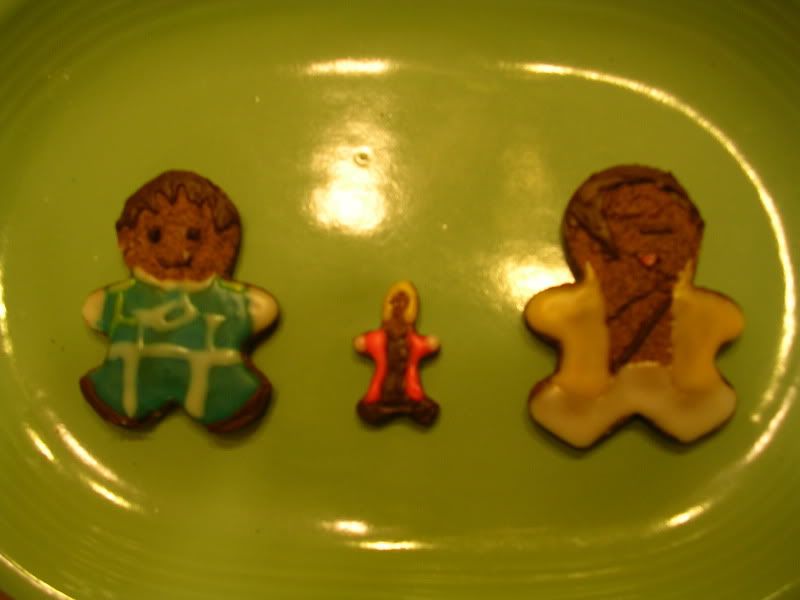 From Fullmetal Alchemist, here's Roy and Ling and...wait, what's that tiny thing in between them? *gets magnifying glass*
Ling's cookie had some cracks in it. :(

And then the non-fandom ones: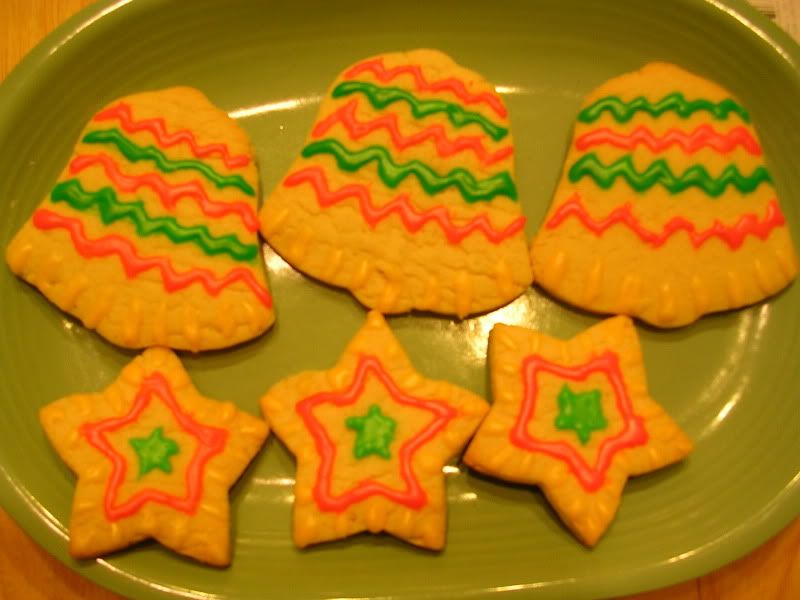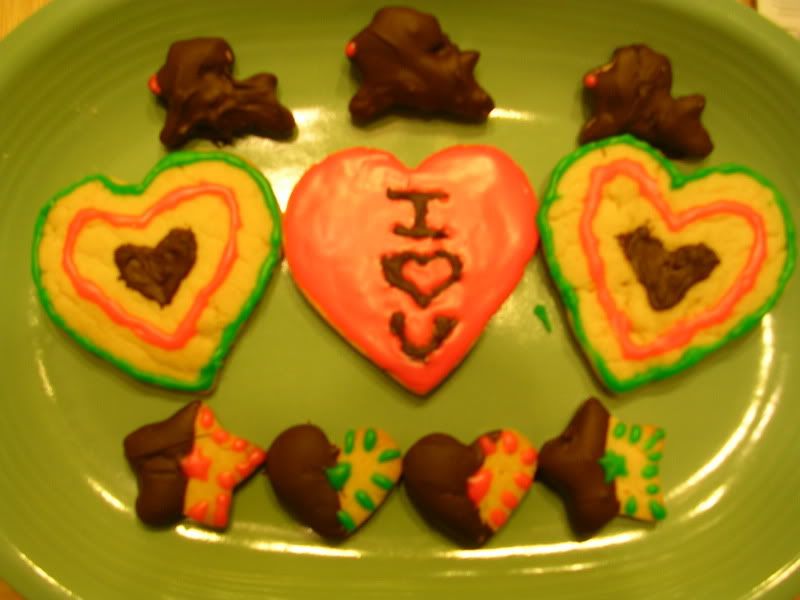 That was kinda exhausting but fun. ^^


So, now that I've got that done, things left to do before Christmas:
-Christmas shopping (thankfully, mom's office is closed tomorrow)
-Finish SoPHD Chap 11 Pt 2 (ARGH SERIOUSLY)
-Buy ingredients so I can make that big dinner I've been planning

I think that's it? Mostly this just means I need to concentrate on writing during my free time. >_>;