On Sunday, mom and I drove up to Maryland to buy a bunch of fresh Japanese vegetables. So for the past couple days, we've been feasting on tempura, yaki imo, and steak with daikon oroshi. :) We still have more daikon left, which we'll make into miso soup, as well as kabocha, eggplant, cucumber, and more satsumaimo than we know what to do with. More healthy eating this week, yay!

As for the main topic of this post, I mentioned last month that I learned the proper way to make an omelette, and since then, I've been working on it. Omelettes are one of my favorite hearty foods next to spring rolls, but up to then all I'd been able to manage was something resembling scrambled eggs with ingredients mixed in. But now I'm finally getting it right.



First Try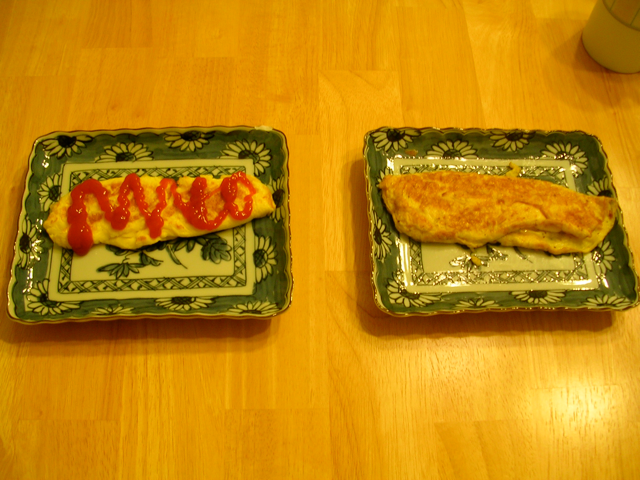 For my first try, I made two small omelettes. One is plain, and the other has a little black pepper mixed with the egg, and cheese in the middle. Instead of butter, I used margarine on the pan. Also, as Julia Child instructed, I put a little bit of water into the egg mixture too.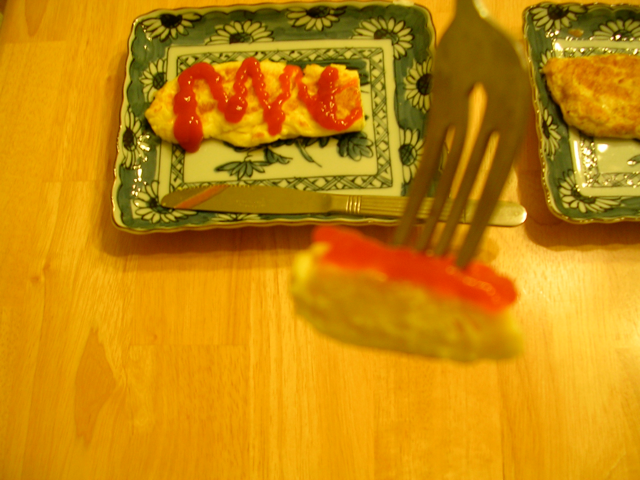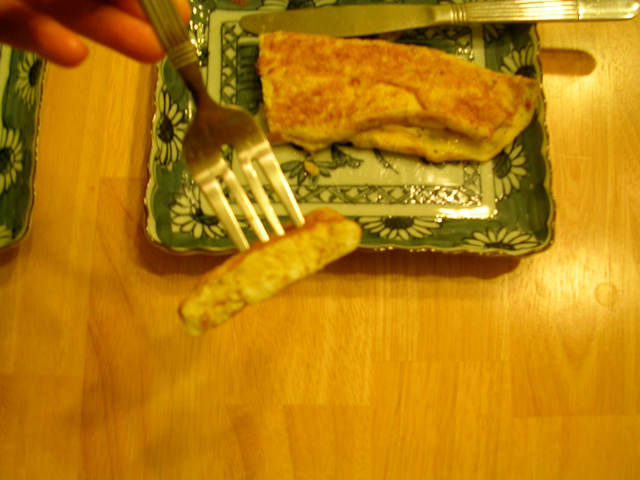 The plain omelette turned out excellently. Very soft and fluffy. :) I ended up using a little too much margarine with the cheese omelette, so it turned out greasier than I would have liked, but it still tasted good.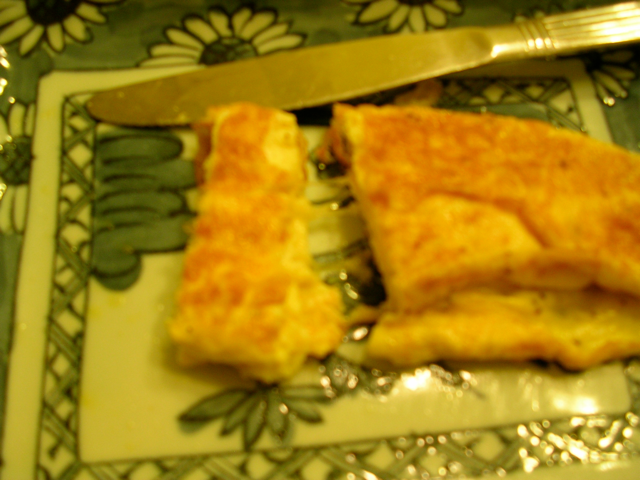 Mmmm, cheesy.


Second Try

For my second try, I attempted a larger omelette, with filling inside. The filling is made of hash brown, ground beef, and onions, seasoned with salt and white pepper.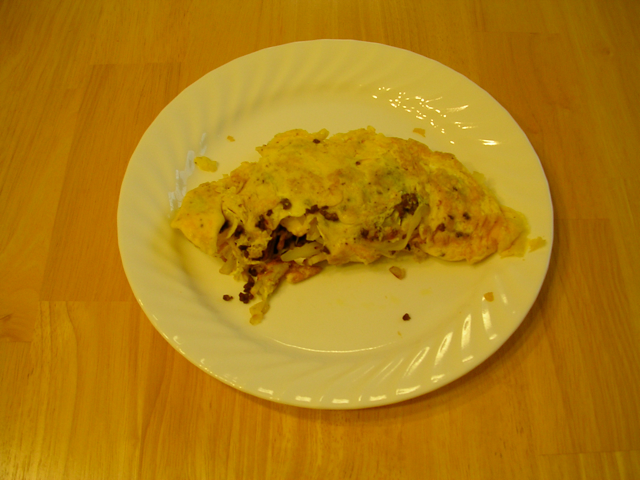 As you can see, it turned out very messy. Making such a huge omelette probably wasn't a good idea. But it was SO DELICIOUS OMG.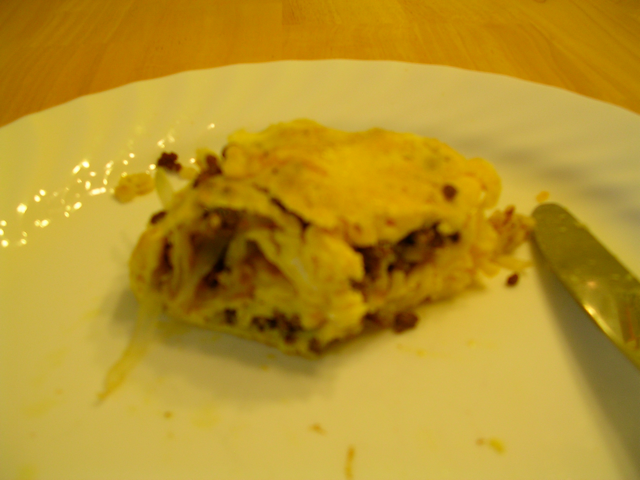 Third Try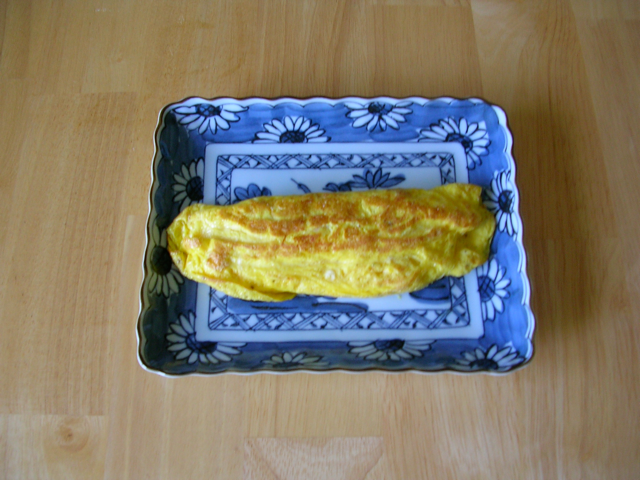 For my third try, I made a smaller omelette with ham and onions as filling. Sure, the shape turned out all right, and it tasted good, but...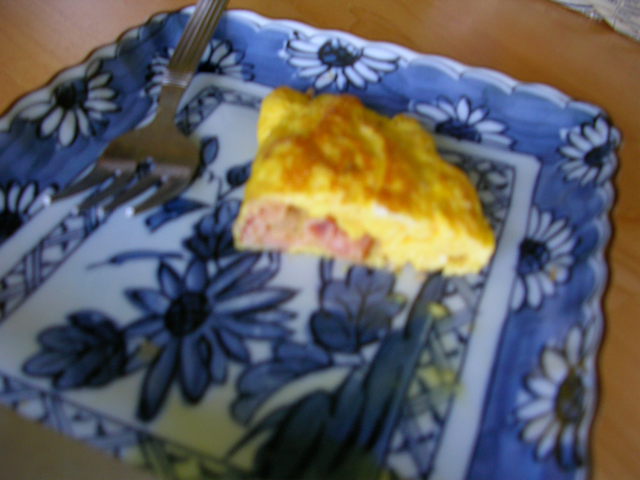 The filling is all bunched onto one side. :(


During the next couple of weeks, I made a few more plain omelettes, and they turned out all right. I at least improved on shaping them.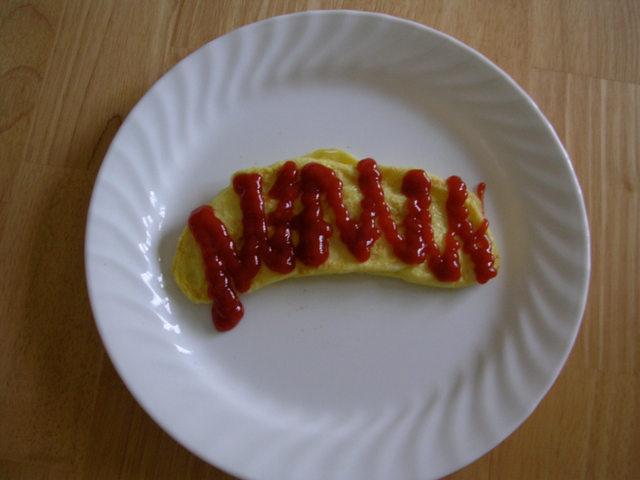 Today

For lunch today, I attempted the omelette with filling again. This time, two small omelettes with the hash brown/ground beef/chopped onions filling.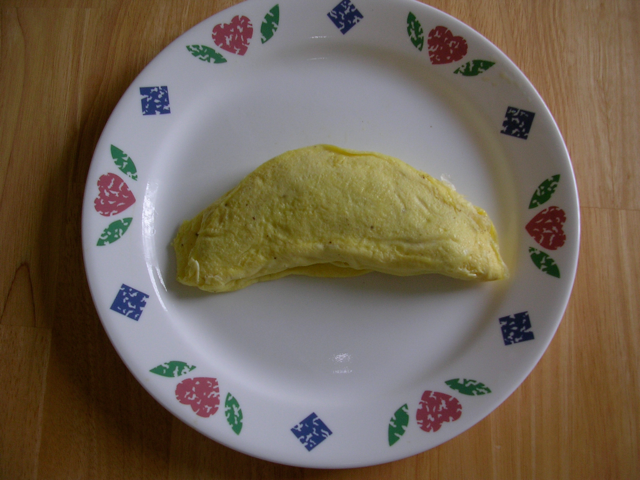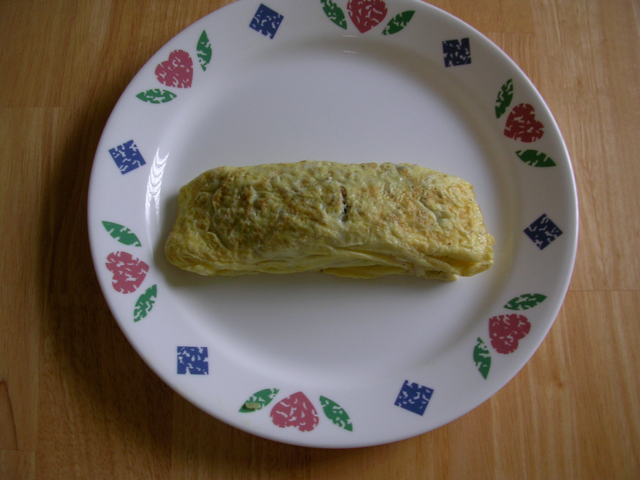 The first one was made with more egg and less filling. The second with less egg and more filling. I'm happy with the shape of the first one, and the second is a bit messier, but it still looks fine.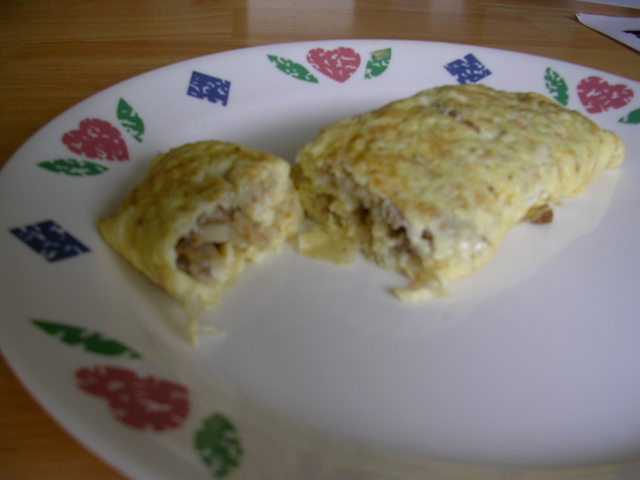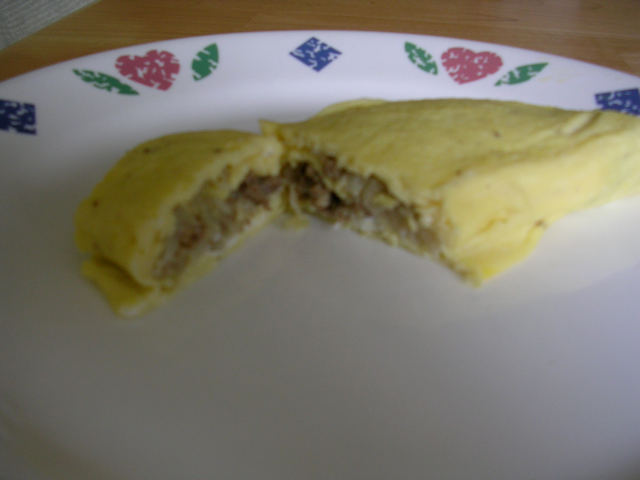 And best of all, they both taste delicious. :D


I think I've pretty much gotten a handle on making omelettes now. I might experiment with more varieties of filling later, but now at least I won't have to go to IHOP the next time I get a craving for one. :9