As one can probably tell from this colorbar, I love devious!Ed. In fact, I would even go as far as to say that manga!Ed's trickster schemes and jerkass attitude is what first made me like him in the first place. I guess it was refreshing to find a shounen protagonist who was a genius, a badass, and an asshole all at the same time. So no matter the quality of this episode, I am basically guaranteed to love parts of it.



-So is this Introduction to Alchemy going to be at the beginning of each episode now (like the Touka Koukan thing in the first anime)? I think it works.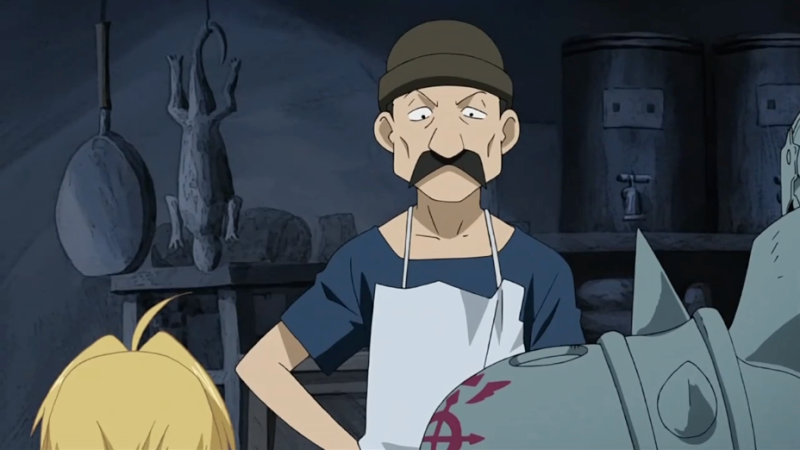 They even kept the lizard in the background!! XD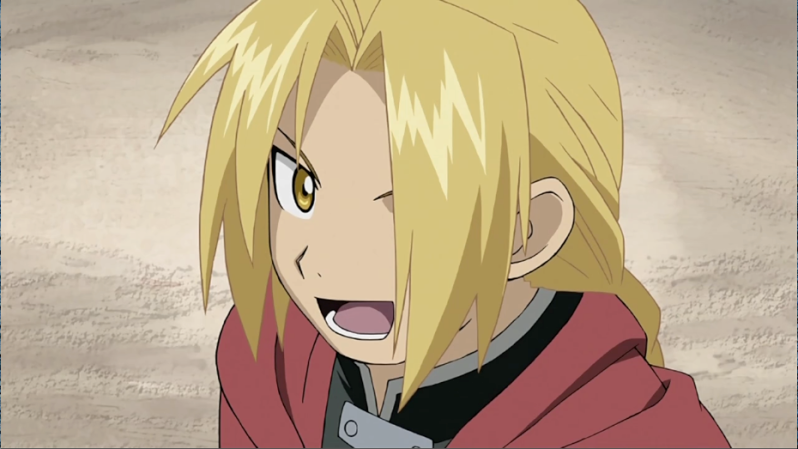 I love how they manage to recreate his exact expressions from the manga while keeping to his character design.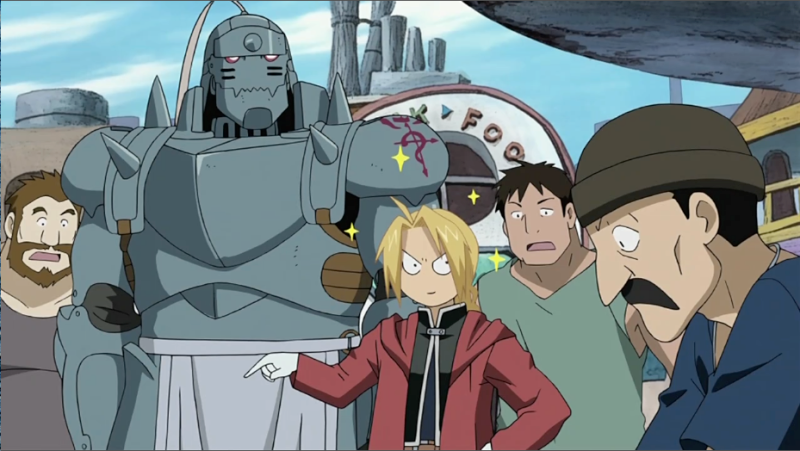 It's official. Ed's facial expressions are what made this episode.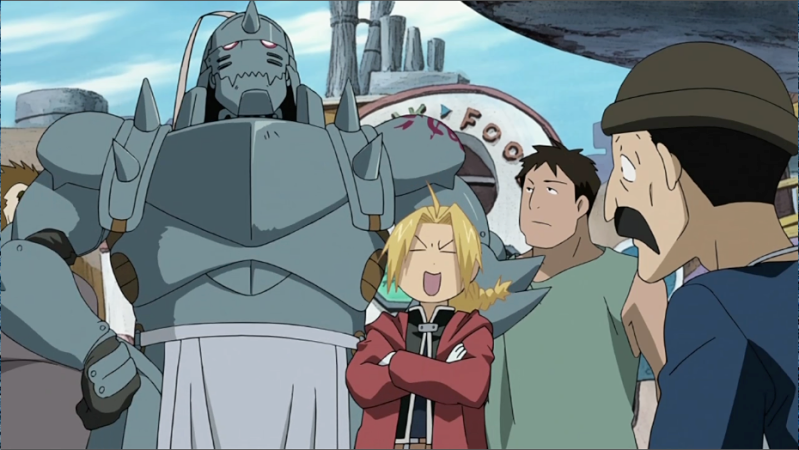 Yes, we are awesome!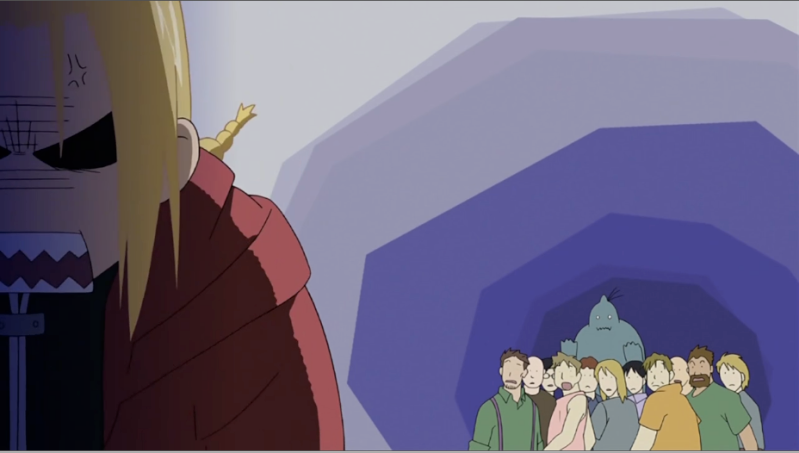 Okay, this was done perfectly.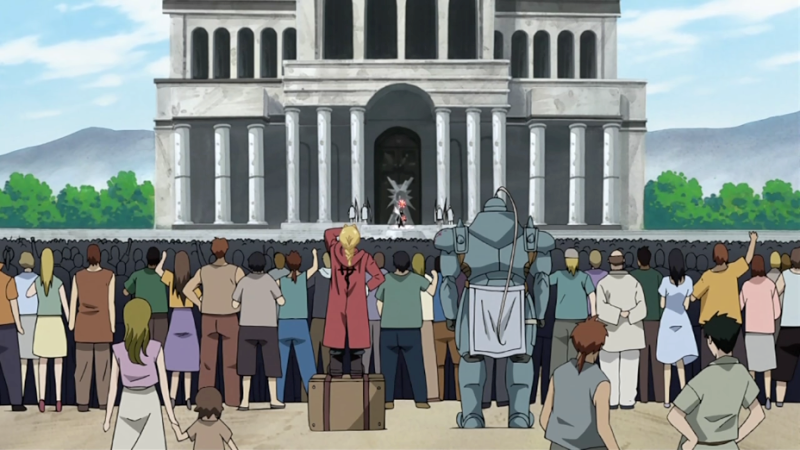 Yay, standing on his suitcase!

-I like how they cut Rose out of these scenes, allowing them to omit now redundant expository dialogue while keeping the relevant information.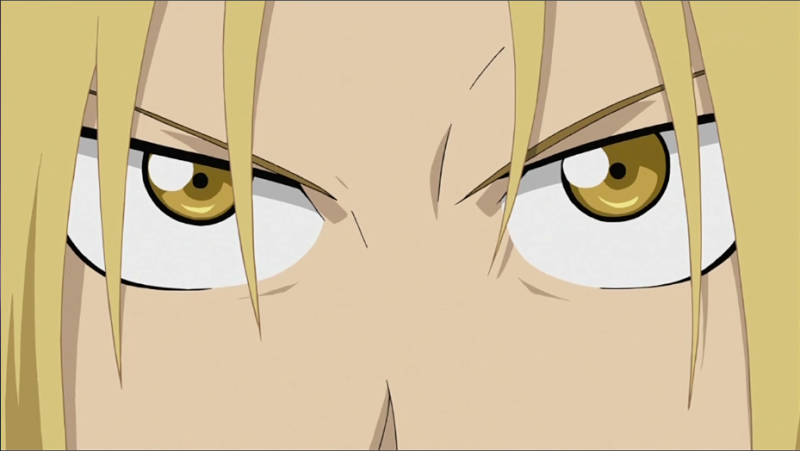 "BINGO DAZE!" Manga!Ed likes to use this phrase. I was pleased when they made him say it in the first episode too.

-Ed says that he's "not religious"...

-So Rose is introduced in the church scene... So far she seems more reserved than in the manga.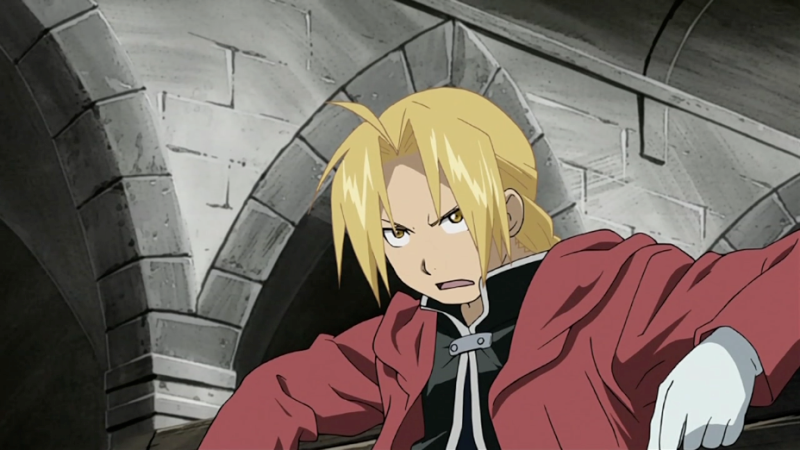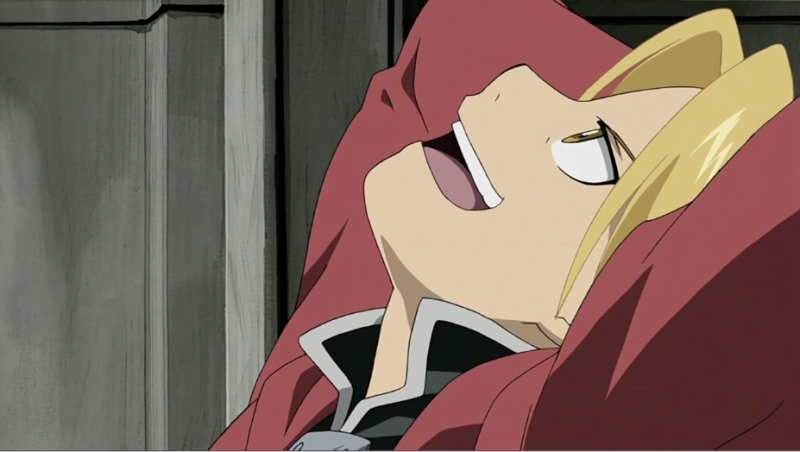 Cynical Ed is cynical.



I find it interesting how, while Arakawa organized the panels to make your eye go down the page to focus on Ed's leg, here they start from the leg up and focus on the brothers' faces. It's not a big deal, but I always liked how she brought attention to his leg just as he's talking about the Icarus legend as foreshadowing.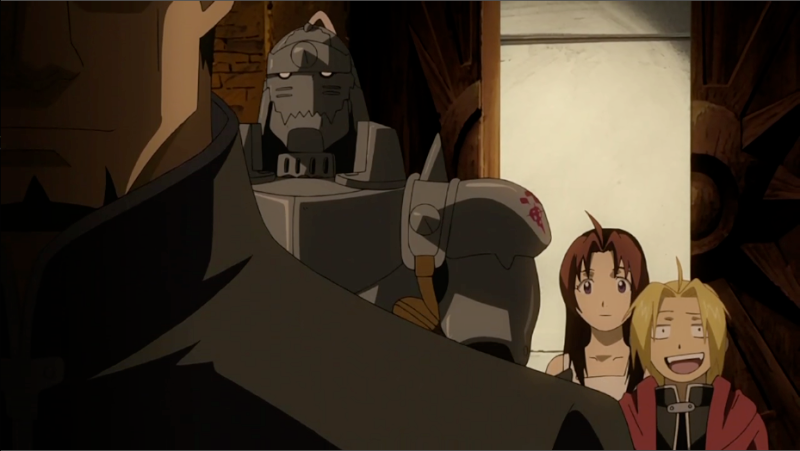 HIS FACE.

-I like how the other priest thinks the "armor guy" is the Fullmetal Alchemist. In the manga, he assumes it's Ed, but it makes sense that he would assume it's Al. Though they're also just stringing out the running gag in this episode.



Look, I can make action figures!



Unlike in the manga, Cornello continues to play dumb about his ring being the Philosopher's Stone, so Ed threatens to beat him up. HELL YES.



This was an odd moment to include a gag scene. :/

-In hindsight, it's interesting how they made it so the first mention of chimeras is in the episode immediately preceding the Nina episode.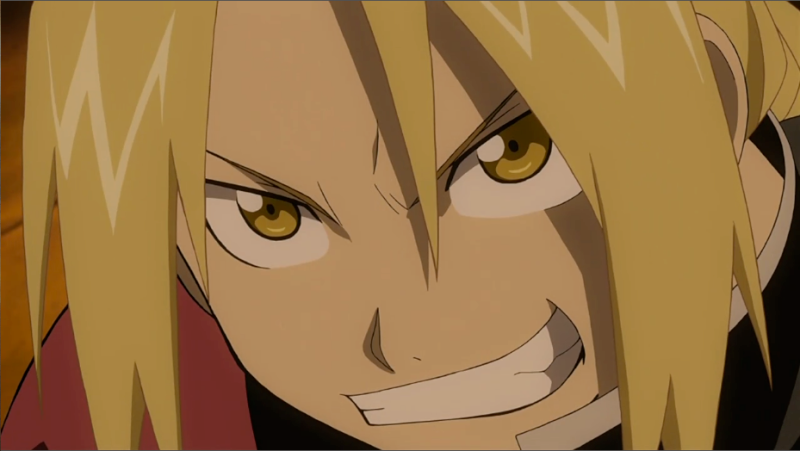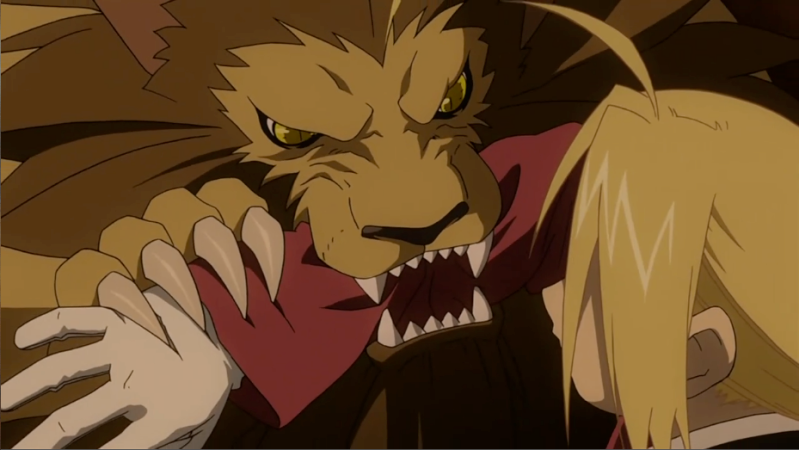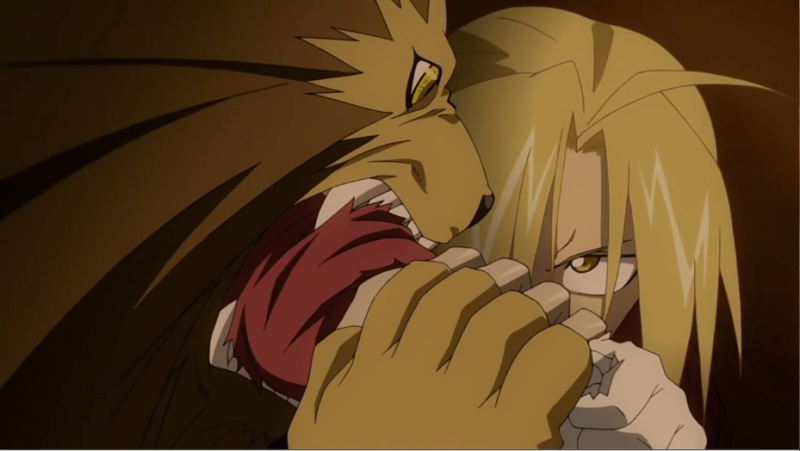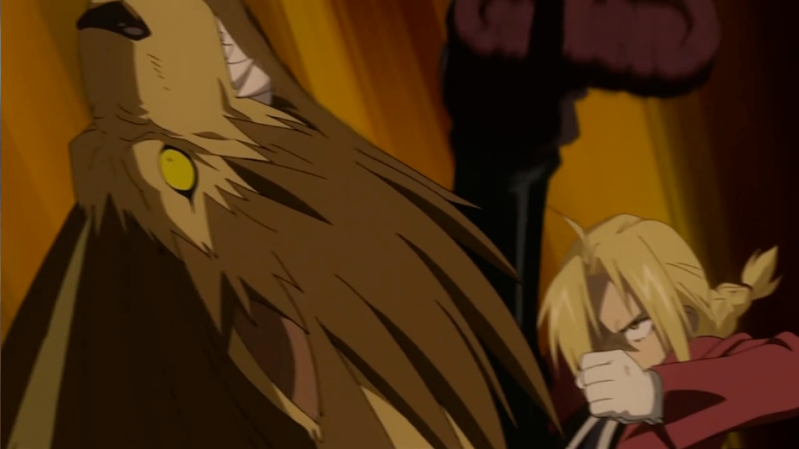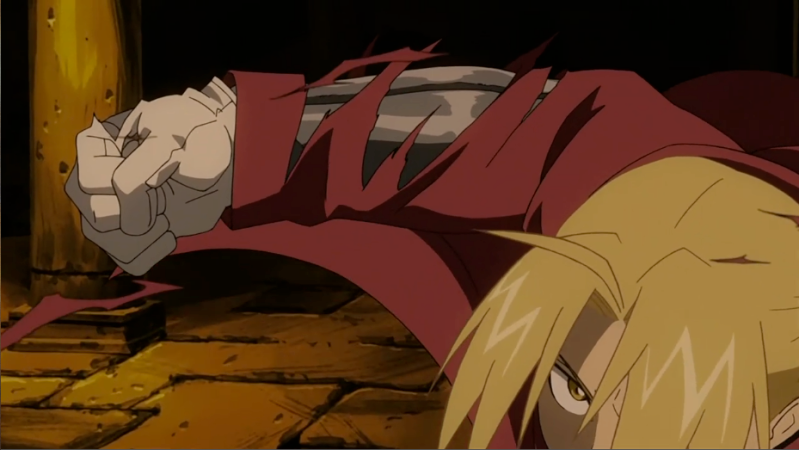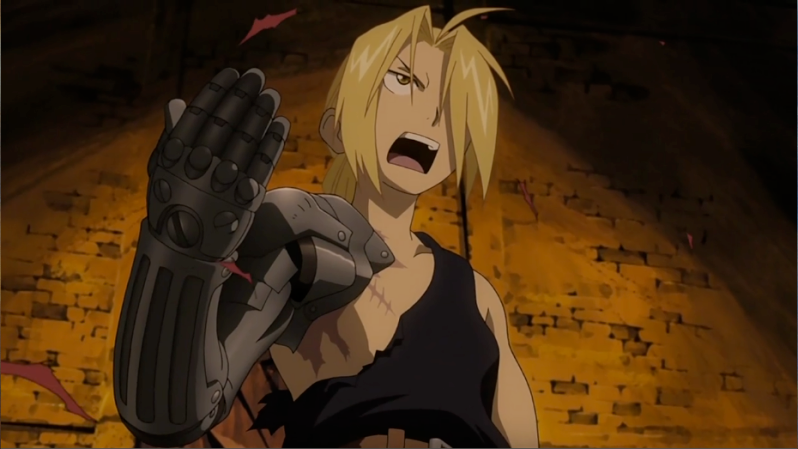 Two words: FUCK YEAH. Badass Ed is back, baby!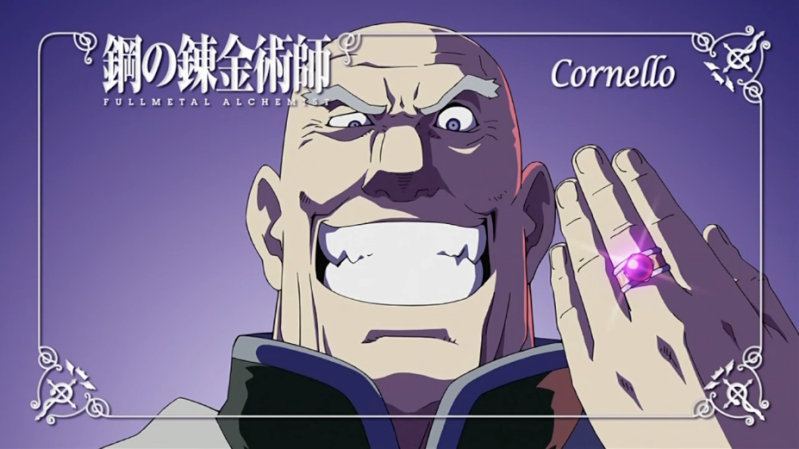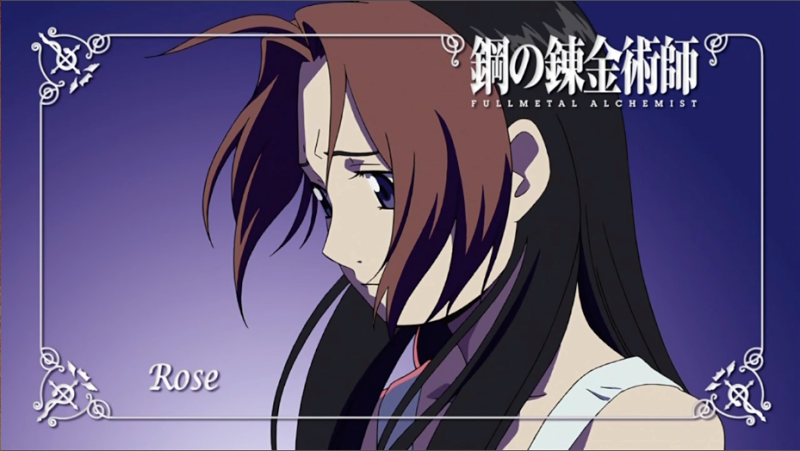 RO RO FIGHT DA POWA!



Okay, this shot? Is HOT.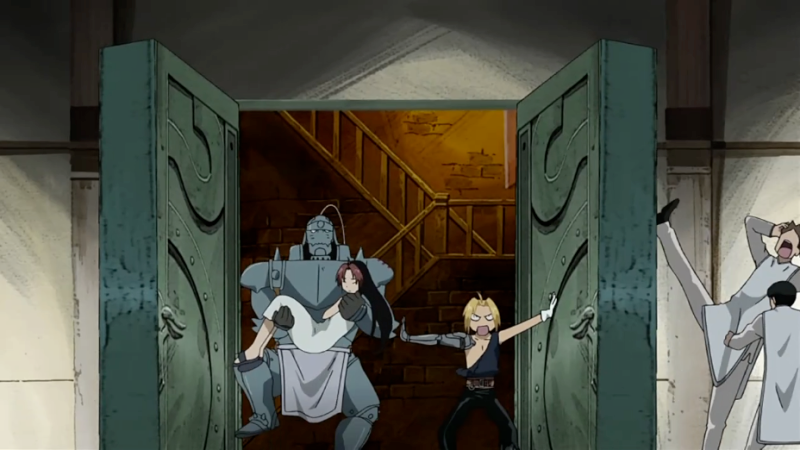 Hee.



I don't understand why they had to play serious/suspenseful music during this scene. Couldn't they have chosen something more silly? This isn't the least bit serious.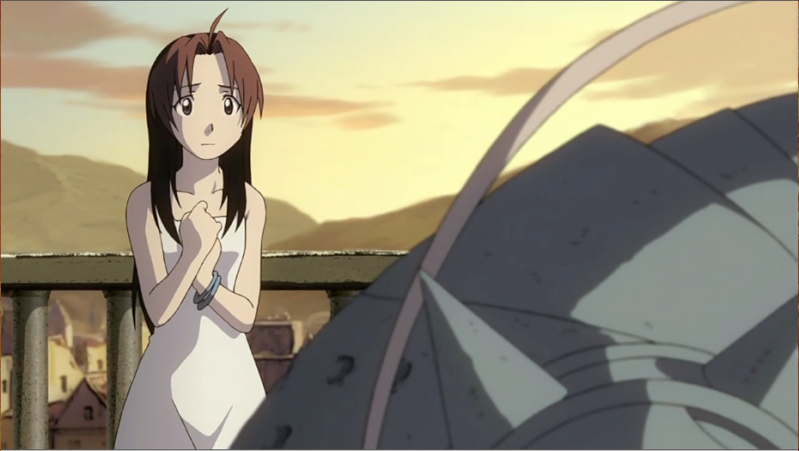 Oh, nice! You can actually see the bullet markings on his armor! Also, I'm really impressed by how Kugimiya Rie is playing Al this time. He sounds more mature and masculine than he was in the previous anime.



Oh Ed, you are such a jerk. ♥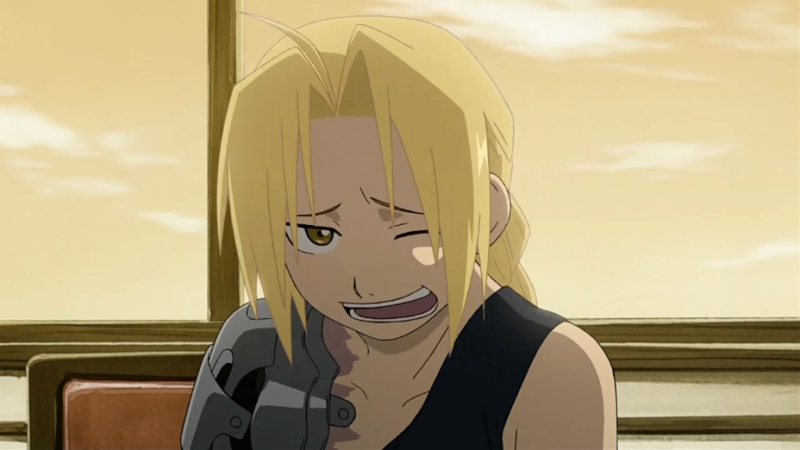 And yet he can be so adorable at the same time. ♥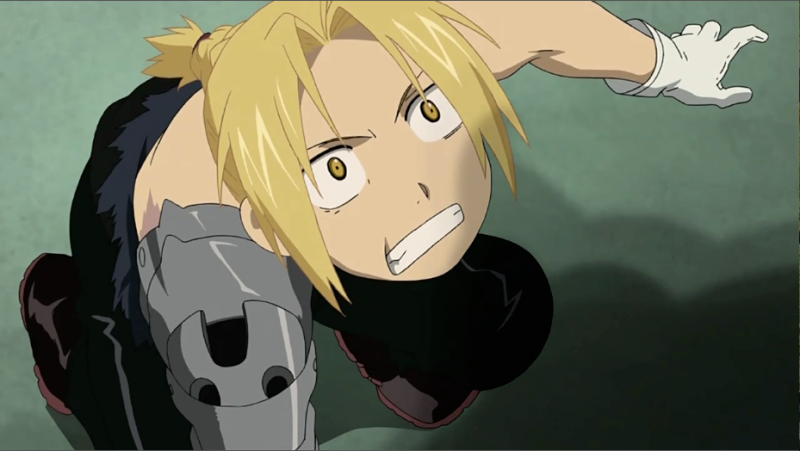 Ed: WTF, THIS ISN'T SUPPOSED TO HAPPEN!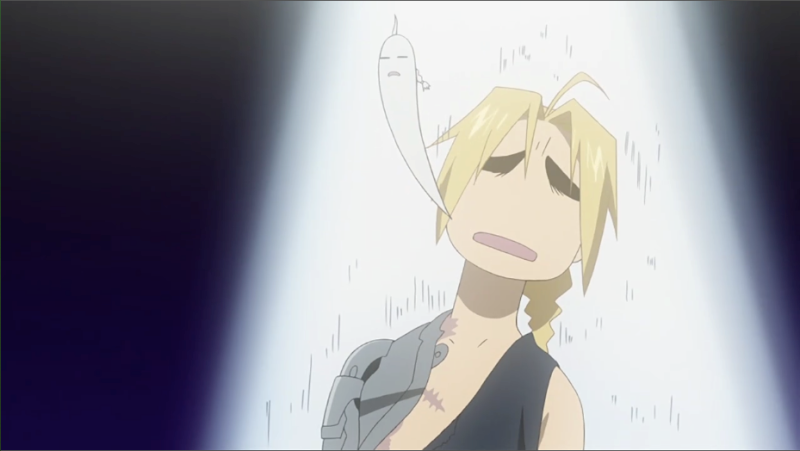 Ahaha his soul has a braid.

-I'm disappointed by the lack of god-hammer. Somehow, transmuting an already existing statue to punch someone is less awesome than transmuting a bigass statue out of a building to deliver god-hammer smackdown. Doesn't this mean Hohenheim won't see the statue sticking out of the building when he comes to visit Lior? Shame. :(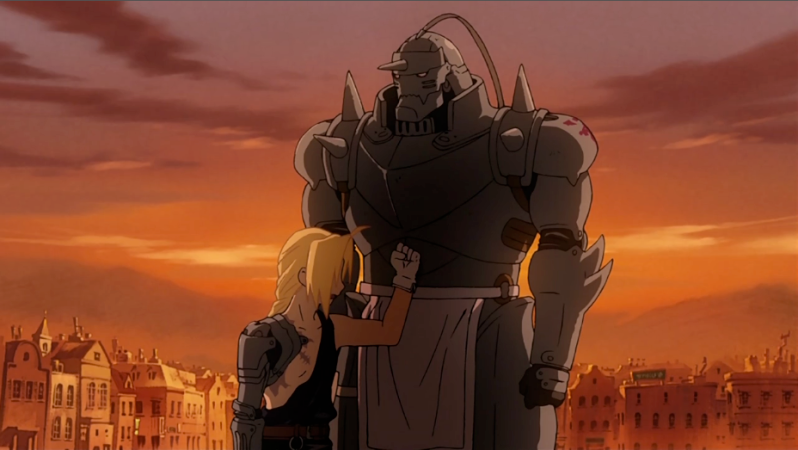 Dawww. T_T

-Rose holding them at gunpoint to try and steal the Philosopher's Stone for herself is interesting. At this point it's made clear that she doesn't really care if it's faith or alchemy she's clinging to, she just wants her boyfriend back. Makes a nice parallel between her and the Elrics brothers.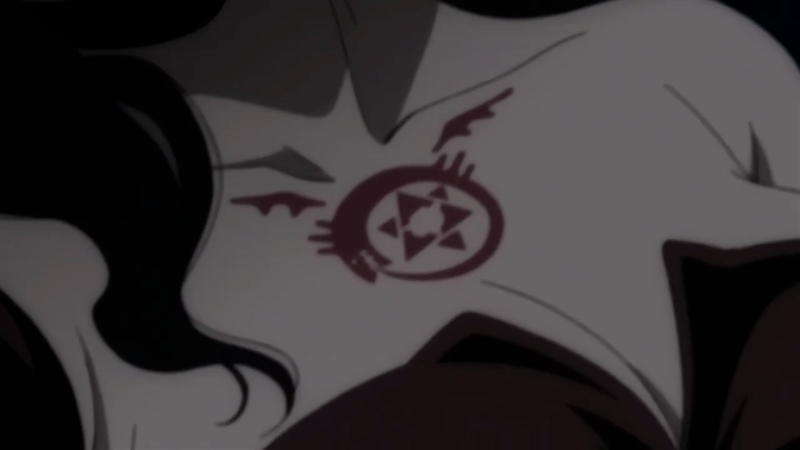 Blarg, they're using the previous anime's design after all. :|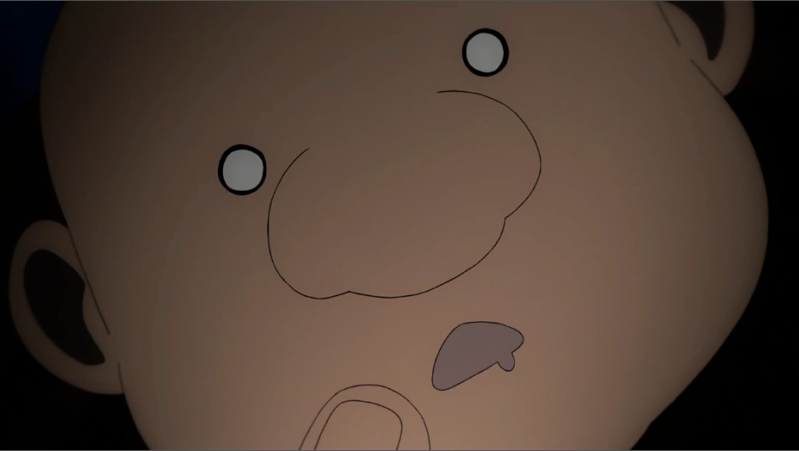 Gluttony looking cute! At last! :DD