First, an explanation. I created the first FST for this pairing way back in November 2007, but since then I've continued to accumulate more songs that remind me of them...some, in fact, are so perfect that the characters mind as well be singing them. And suddenly that first FST didn't feel complete to me anymore. So is this necessary? Maybe not. But I wanted to share the new music with my fellow Simon/Nia fans.

In all, I added eleven new songs. For anyone wondering why I replaced "Here Comes the Rain" with an Irish boy band cover of a country song, it's because that song never really satisfied me (as I think Simon's first thoughts upon meeting Nia were more like "WTF there's a girl in the box and she's asking me weird questions" rather than "OMG this is my soulmate"). It was just the best I could find at the time. "Now That I Found You" is more in line with what I was looking for and I knew the FST was complete when I finally found it (which is rather fitting).

HERE is the link for people who didn't download the first FST and want the whole thing.
And HERE is the link for people who already downloaded the first FST and just want the new songs. Hopefully that isn't too confusing.

Credits, covers, and more lyrics can be found on the previous FST.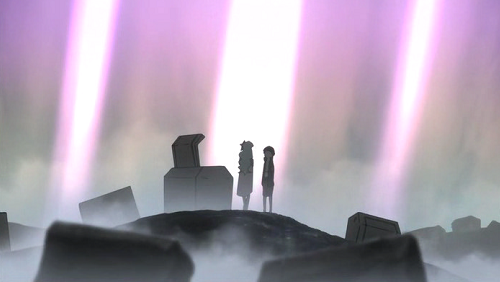 1. "Now That I Found You" - My Town
How can I believe that my
Heart would find someone like you
You see the real me
No in-betweens, I had nowhere to hide
You took away the walls around me
Made me feel safe to share my truth

I see the heavens open
A heart that once was broken
Is holding nothing back
Now that I found you
You hold me like a prayer
You touch me everywhere
A lifetime just ain't enough to love you true
Now that I found you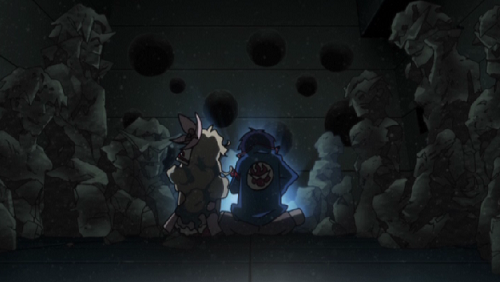 2. "I'll Stand By You" - Pretenders
Oh, why you look so sad?
Tears are in your eyes
Come on and come to me now
Don't be ashamed to cry
Let me see you through
cause I've seen the dark side too
When the night falls on you
You don't know what to do
Nothing you confess
Could make me love you less

I'll stand by you
I'll stand by you
Won't let nobody hurt you
I'll stand by you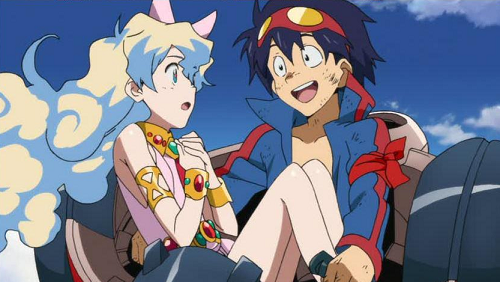 3. "In Your Eyes" - Anastacia
Holding on to memories
Often scared
Of what I'd see
And then you came
And then you came
And rescued me
And I'm okay
I'm okay

But I see in your eyes
You wear no disguise
Help me find my way
I'm like a bird in the sky
You helped me to fly
Fly away
Fly away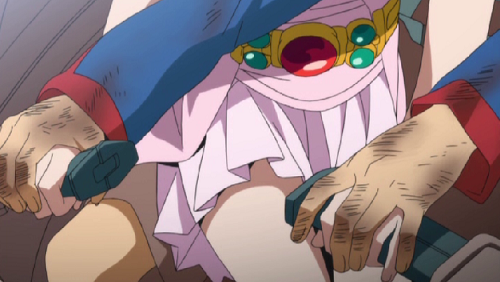 4. "Strong Hand" - Beverley Knight
Remember the time, I needed more than loving
The reassurance, that someone cared for me
You gave completely, with no conditions added
I'm standing by you for your time of need
You will see...

Lean on me
I'm your strong hand
I'm your strong hand
Lean on me
I'm your strong hand
I'm your strong hand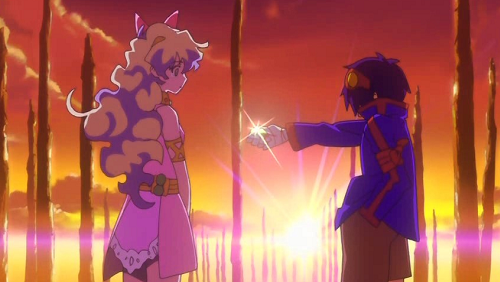 5. "Because You Live" - Jesse McCartney
Staring out at the rain with a heavy heart
It's the end of the world in my mind
Then your voice pulls me back like a wake up call
I've been looking for the answer
Somewhere
I couldn't see that it was right there
But now I know what I didn't know

Because you live and breathe
Because you make me believe in myself when nobody else can help
Because you live, girl
My world has twice as many stars in the sky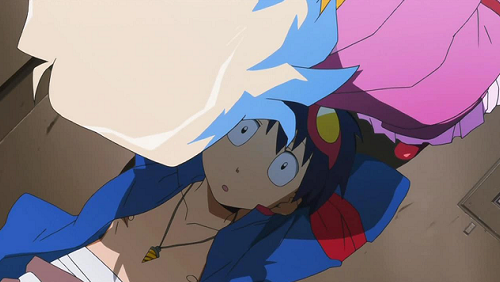 6. "Falling for the First Time" - Barenaked Ladies
I'm so cool, too bad I'm a loser
I'm so smart, too bad I can't get anything figured out
I'm so brave, too bad I'm a baby
I'm so fly, that's probably why it
Feels just like I'm falling for the first time
7. "Believe In You" - Amanda Marshall
I will hold you up
I will help you stand
I will comfort you when you need a friend
I will be the voice that's calling out

I believe in you
And there are just so many ways that
I believe in you
Baby, what else can I do but believe in you
All I want to know is you believe
Believe in you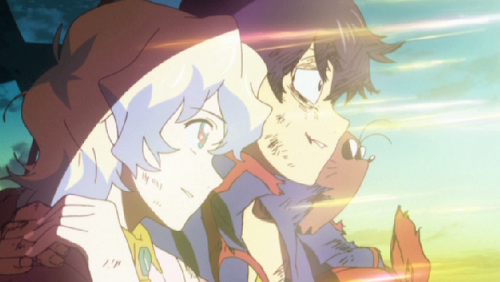 8. "YOUR SUNRISE" - Bugy Craxone
I want to joke together like we are consoling each other
We've found a definite answer
YOUR SUNRISE
YOUR SUNRISE
YOUR SUNRISE

I want to try crossing the deep darkness
I want to try believing in myself too
Standing here
I stand here
You stand here
We're sharing it together
9. "Honey and the Moon" - Joseph Arthur
We got too much time to kill
Like pigeons on my windowsill
We hang around
Ever since I've been with you
You hold me up
All the time I'm falling down

But right now
Everything is turning blue,
And right now
The sun is trying to kill the moon,
And right now
I wish I could follow you
To the shores
Of freedom
Where no one lives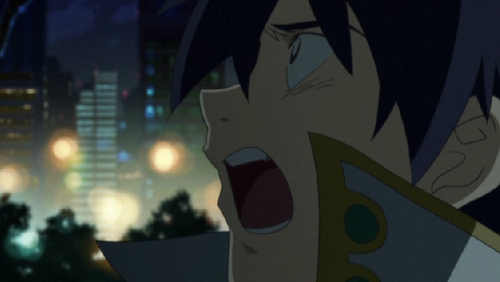 10. "Say Goodbye" - Skillet
Things are changing
It seems strange and
I need to figure this out
You've got your life
I got mine
But you're all I cared about
Yesterday we were laughing
Today I'm left here asking
Where has all the time gone now
I'm left alone somehow
Growing up and getting older
I don't want to believe it's over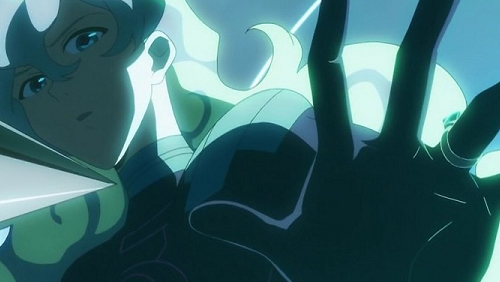 11. "Your Eyes Open" - Keane
Well it's a lonely road that you have chosen
Morning comes and you don't want to know me anymore
And it's a long time since your heart was frozen
Morning comes and you don't want to know me anymore
For a moment your eyes open and you know
All the things I ever wanted you to know
I don't know you, and I don't want to
Till the moment your eyes open and you know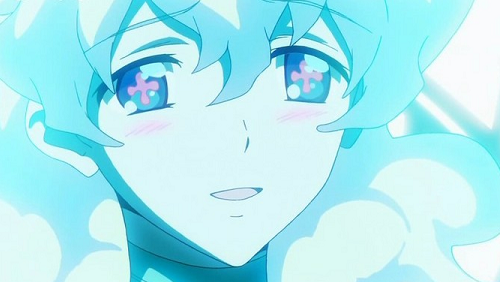 12. "Drop In The Ocean" - Michelle Branch
And every time I drift away
I lose myself in you
And now I see I can be me
In everything I do

'Cause I was feeling as small
as a drop in the ocean
And now I realize that
nothing has been as beautiful
As when I saw heaven's skies
In your eyes
In your eyes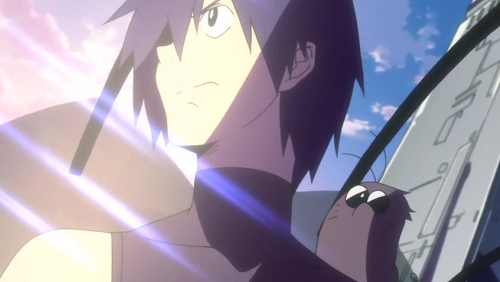 13. "I Will Get There" - Boyz II Men
And I'll get through this
I'll find my way again
So don't tell me that it's over
'Cause each step just gets me closer
I will get there
I will get there somehow
Cross that river
Nothing's stoppin' me now
I will get through the night
And make it through to the other side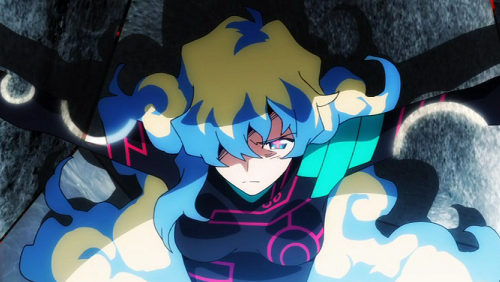 14. "Answer" - Sarah McLachlan
I will be the answer
At the end of the line
I will be there for you
While you take the time
In the burning of uncertainty
I will be your solid ground
I will hold the balance
If you can't look down

If it takes my whole life
I won't break, I won't bend
It will all be worth it
Worth it in the end
Cause I can only tell you what I know
That I need you in my life
When the stars have all gone out
You'll still be burning so bright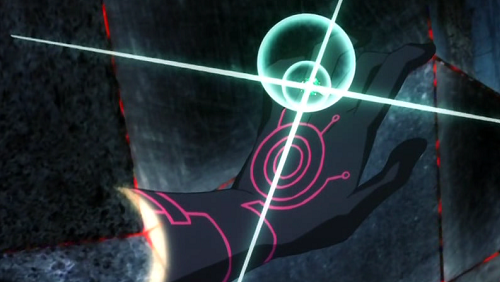 15. "Ultraviolet (Light My Way)" - U2
Oh sugar, don't you cry
Oh child, wipe the tears from your eyes
You know I need you to be strong
And the day is as dark as the night is long
Feel like trash, you make me feel clean
I'm in the black, can't see or be seen

Baby, baby, baby...light my way
(alright now)
Baby, baby, baby...light my way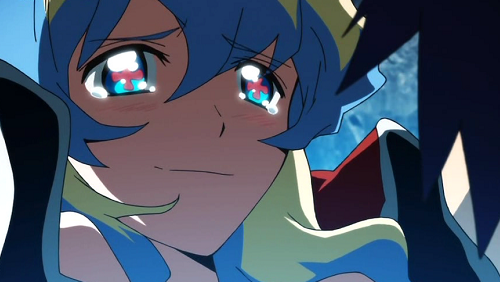 16. "Because You Loved Me" - Celine Dion
You gave me wings and made me fly
You touched my hand I could touch the sky
I lost my faith, you gave it back to me
You said no star was out of reach
You stood by me and I stood tall
I had your love I had it all
I'm grateful for each day you gave me
Maybe I don't know that much
But I know this much is true
I was blessed because I was loved by you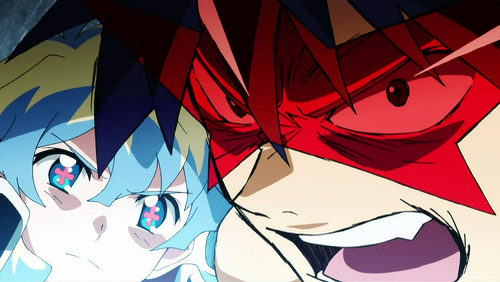 17. "Sound of Pulling Heaven Down" - Blue October
So rest assured I have the key to every opening
To every wishing well that's deep enough to drink
I want to show you just how fascinating kissing is
When earth collides with all the space between

I'm reaching farther than I ever have before
Leaving all who broke your heart upon the shore
I may be some sort of crazy
We may be some sort of crazy
But I swear on everything I have and more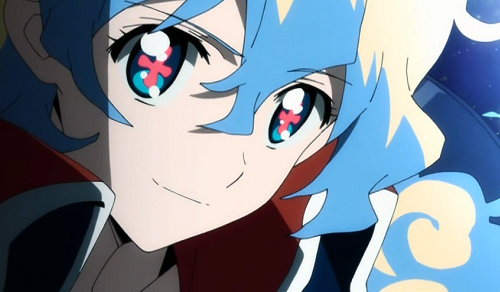 18. "Rain of Love" - Yukari Fukui
The instant our eyes met
I had a feeling that sadness would begin
Even now, memories that will never disappear
connect our hearts together

Even though there are as many people as a thousand stars
I can only see you
Even if we couldn't meet or our wishes weren't granted
Our collected memories are surely everlasting
If fate will tear us apart
I'll believe just our meeting was a miracle
See, like this rain that comes pouring down
I just want to rain down love on you
Rain of Love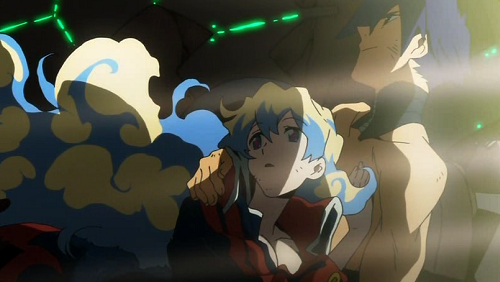 19. "HERO" - Mr. Children
The many spices that one needs to really taste life's full course
are prepared for everyone
Sometimes they're bitter
and you'll think the taste astringent
And when you'll eat your last dessert with a smile
I want to be next to you

Through the cruel passage of time,
surely even I've become adult enough
I'm not sad, and it doesn't hurt
Just having kept going, and keeping going
is enough to make me happy, is precious.

I always want to be a hero,
just for you,
There's nothing mysterious about it,
at this point there's nothing to hide.
But I want to be a hero,
just for you
To reach a hand out to you,
when you stumble or fall.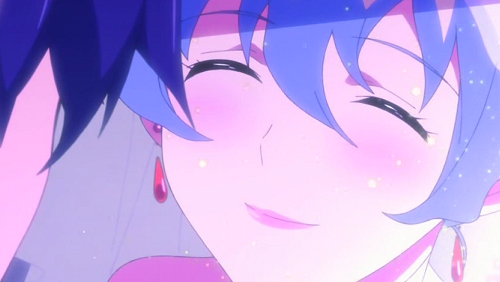 20. "I'm always close to you" - Ritsuko Okazaki
I'm all right
I love you
I love my life
I'm always close to you

I'm sorry that our parting is sudden
it feels a little lonely now
but it isn't sorrow
one day, it will become a memory

Promise me just one thing
live on, live on
no matter what happens, you must never give up
that would be the most charming thing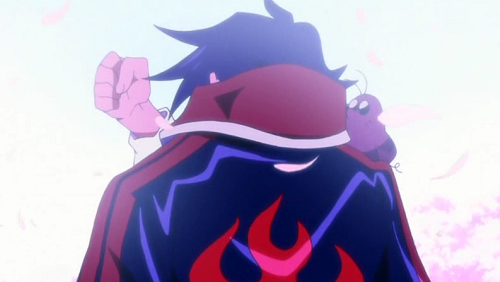 21. "Everlasting" - B'z
When I met you (in this world)
Right from that moment (oh, you're not alone)
I thought to myself that I'm not alone anymore

Thinking that no matter where (no matter when)
You're watching me from some place (you're still by my side)
This thought is what always keeps me going
Forever, an everlasting love
No matter where, a love that never dies...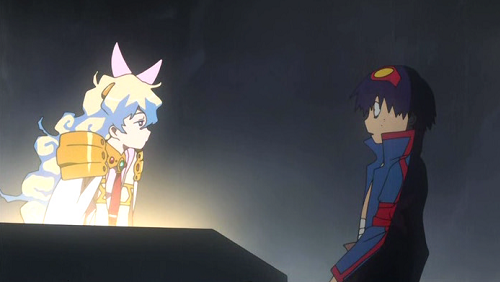 Bonus: "The Rain, the Park and Other Things" - The Cowsills
I saw her sitting in the rain,
raindrops falling on her
She didn't seem to care
She sat there and smiled at me

And I knew (I knew, I knew, I knew, I knew)
she could make me happy (happy, happy)
Flowers in her hair, flowers everywhere

I love the flower girl, oh, I don't know just why
She simply caught my eye
I love the flower girl, she seemed so sweet and kind
She crept into my mind