Yaaay, finally posting pictures! I'm gonna have to split it into two posts though, because I've seriously got a LOT. For like the first week and a half, I had to keep deleting stuff, especially once I got to Kyoto, because I had limited space on my digital camera. But in the second week, I got a memory card and went crazy taking pictures of anything I found particularly interesting. >_>;


So, my grandmother and uncle live on a mountain in Nakaizu (though about four years ago it got combined with Shuzenji and two other towns into Izu-shi).

Here are a few pictures taken from around the neighborhood on a sunny day. :D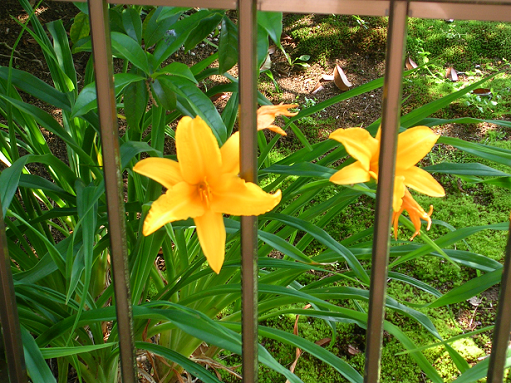 The Sore Feet Song is now playing in your head.

However, as it was the rainy season, most of the time the weather was very wet, cloudy, and foggy. For example, this was taken from the back veranda of the house on the morning of our last day. Normally on a nice day, you could see all the mountains in the distance...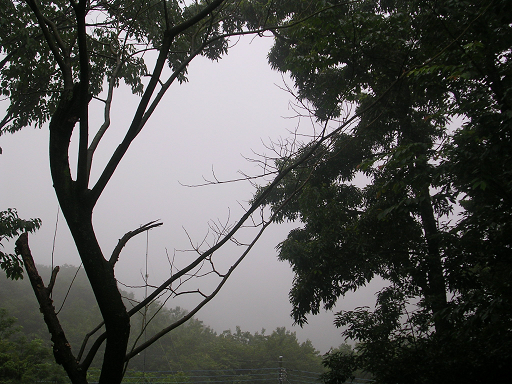 But personally, I loved seeing all those rolling green mountains shrouded in misty white rain clouds. It was really beautiful.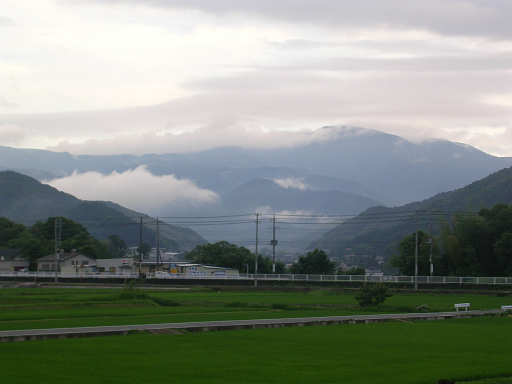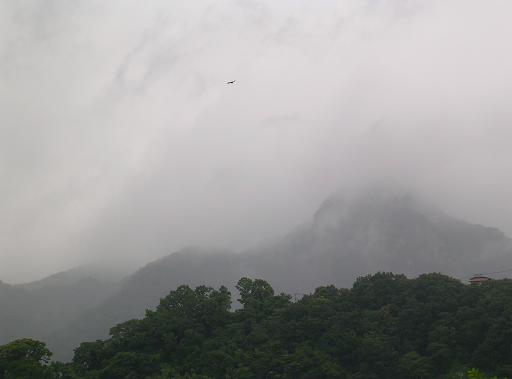 There was also this one really majestic-looking mountain with a rocky face that I wanted to take a picture of, but wherever I went, power lines kept getting in the way. And then my grandmother told me to give it up because hundreds of people have died on that mountain rock-climbing. And I didn't feel like taking a picture after that. :|

One fun thing we discovered this time was that apparently, there had been a contest in Nakaizu for designing trash sheds. So every now and then we would come across something very...unique. These are two of my favorites.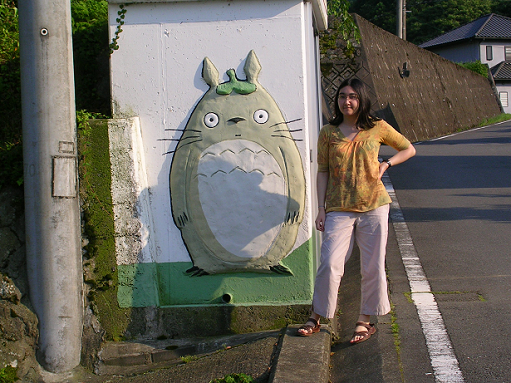 THAT'S RIGHT. IT'S TOTORO.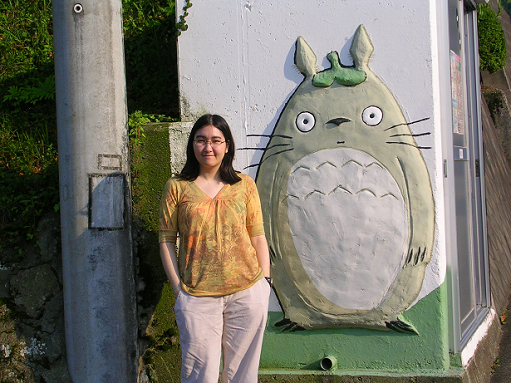 And that's me, obviously.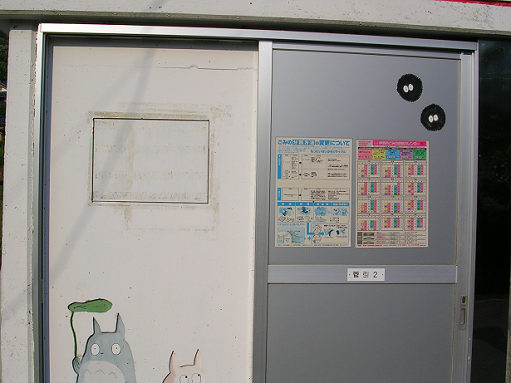 It's too bad that I couldn't get all of the white one in the shot. D: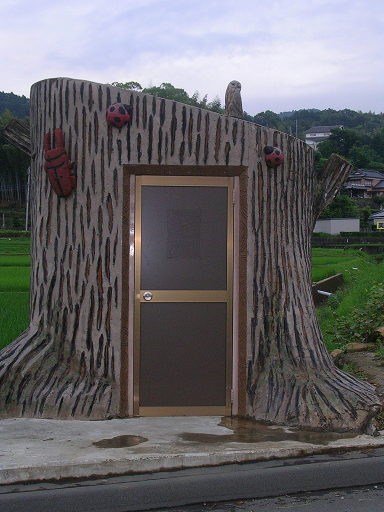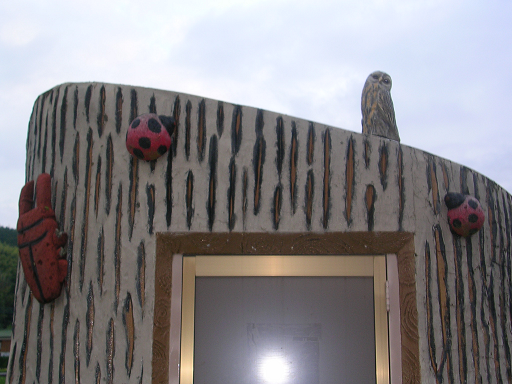 Other random stuff...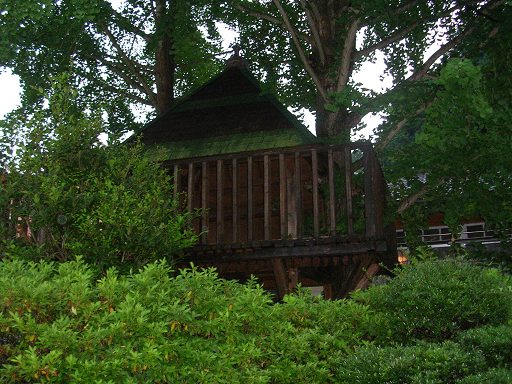 A treehouse in someone's yard.


An old-fashioned post box in someone's yard.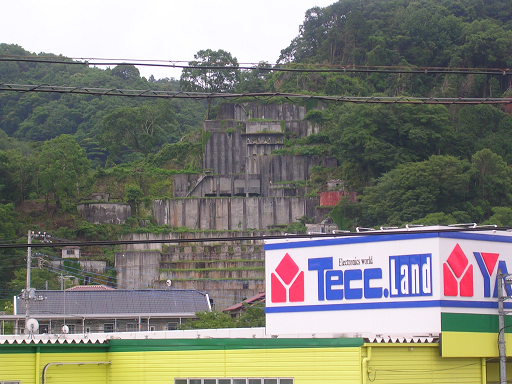 An old abandoned gold mine.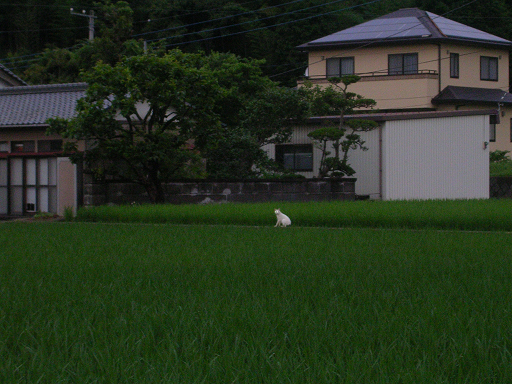 Oh look, it's a cat...


AHHHHHHHHHHHHHHHHHHHHHHHHHHH.




A taxi driver told us that there were lots of historical sites in Shuzenji, which is the town right next to Nakaizu. So one day we decided to take a look around. This is in no way everything that is to see in Shuzenji, just one spot we happened to stop by. There was a temple nearby too, but we didn't go to that.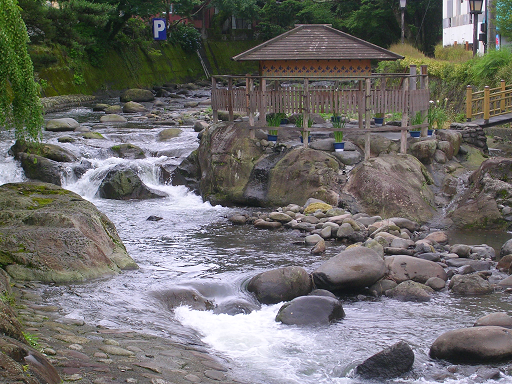 We stopped the car by a bridge. Oh? What's that over there?


Coming closer, I spotted a couple of frogs.


This is what the sign says:

Tokko-no-Yu Spa
When Koba Daishi visited in 807, he came across a boy bathing his ailing father in the Katsura River. Thinking how cold the river water must be, he thrust his dokkosho (a Buddhist ritual instrument) between the stones in the river causing sacred hot spring water to burst out. He introduced them to the ways of balneotherapy, the treatment of ailments by bathing in hot mineral spring water, which cured the father completely. This is where the Shuzenji Hot Spring originated, believed to be the oldest spa in Izu (its 1200th anniversary was in the year 2007). It is, however, no longer accessible for bathing.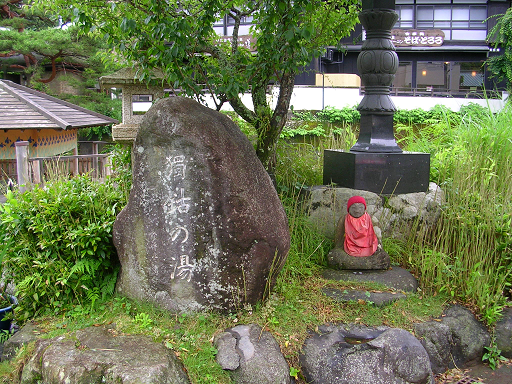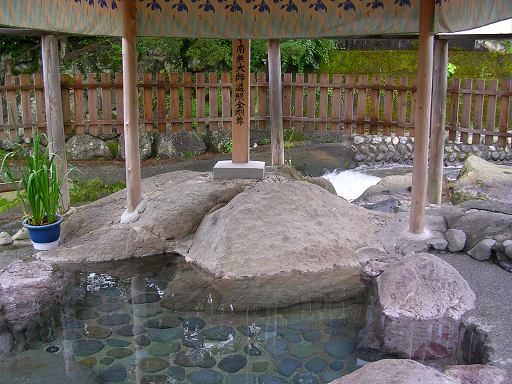 And here is inside.


That's the hole where the hot spring water comes out and where Koba Daishi supposedly thrust his dokkosho.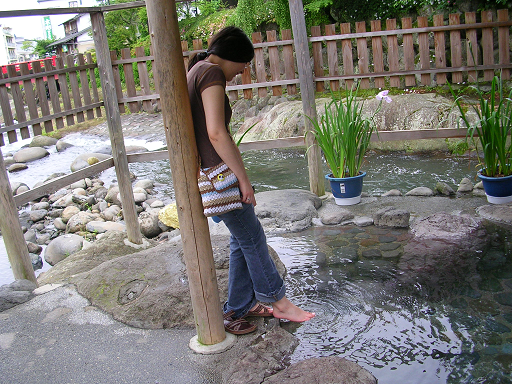 It was very hot. :)

Nearby, I spotted a sign for a Chikurin no Komichi (Small Path through a Bamboo Forest). Following a path by the river, we soon came to this place.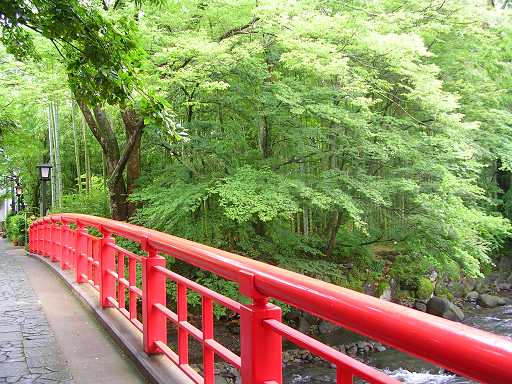 Found it~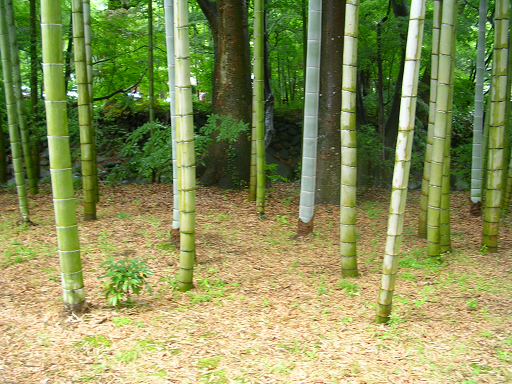 My grandmother said that the bluish stalks are the ones that grew just in the past year.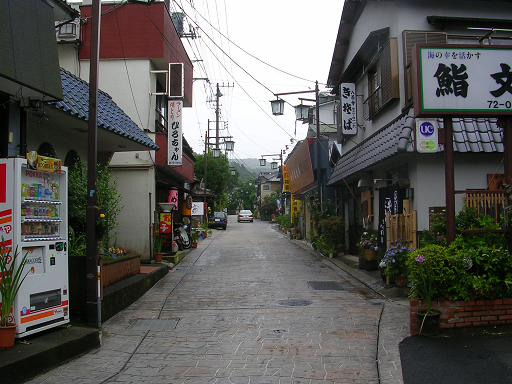 When we came out through the other side, we took a stroll down the street.


Taking a peek in one shop, it turned out to be an old arcade. It looked as if it hadn't changed in fourty or fifty years...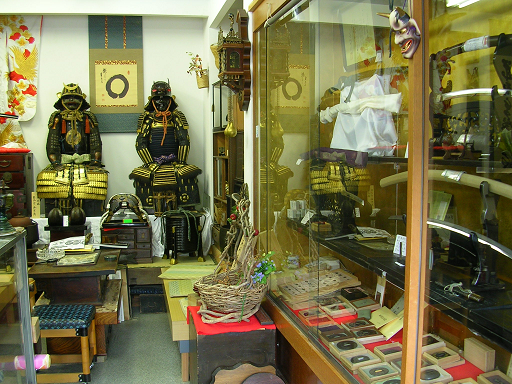 The inside of another shop.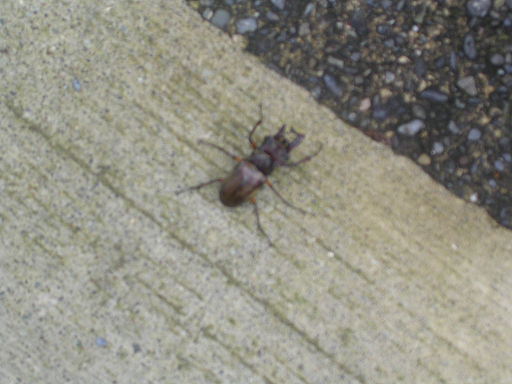 I saw a stag beetle on its back on the ground. One of its horns was broken and it looked like it didn't have long to live. My grandmother tried putting it back on a tree, but it fell off immediately and broke its other horn. We had no choice but to leave it to die. D:

Other bug anecdotes: One night, when my grandmother and I were watching TV, there was a tiny (seriously tiny, about as large as the fingernail of my pinky finger) praying mantis on the table. I'm very fond of praying mantis's (I used to have one as a pet, feeding it ladybugs), so I was happy to have it around. The next night, it was still there, but when I wasn't looking, my mom accidentally crushed it under a coaster. DDD: IT STILL MAKES ME SAD.

And one day, when I was in the bathroom, a HUGE BLACK SPIDER (seriously huge, about the size of my entire palm) crawled out from behind the toilet. I SCREAMED and ran out of there. My grandmother sprayed it and threw it out the window for me. :( And a couple of nights later, my uncle said he found another big spider in there and got rid of it. I was afraid of going to the bathroom ever since.



Next time I'll post about our trip to Kyoto and Mishima~

EDIT: Fghdhfkhfs, a small centipede was just crawling up my arm. Why am I so bad with bugs. T__T