"Night of Falling Stars" indeed. THEY'RE EVERYWHERE.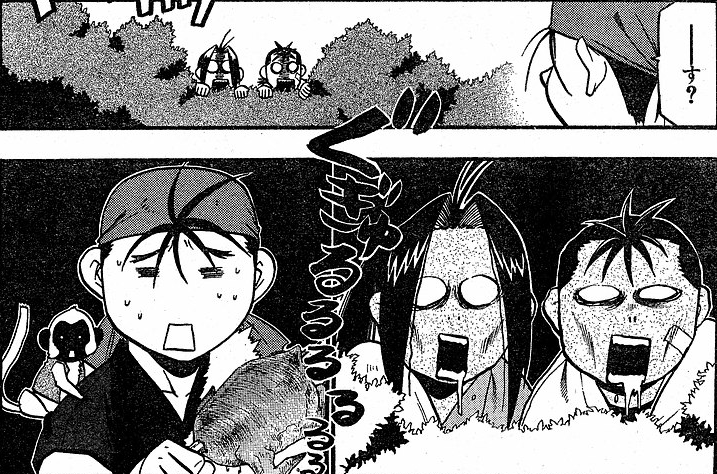 LMAO, what a great way to start a chapter. XD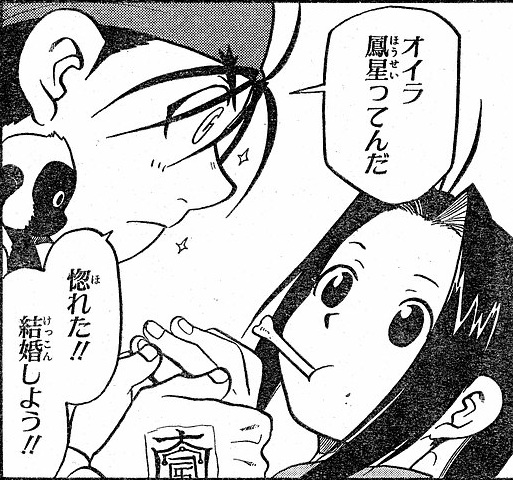 "My name is Housei. I'm in love!! Let's get married!!"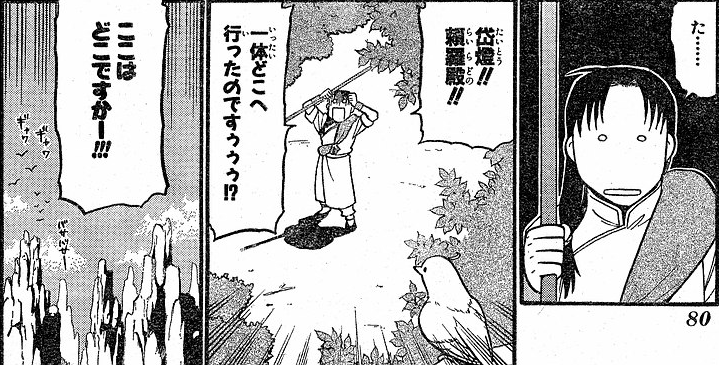 OH NOES WE'RE LOST!!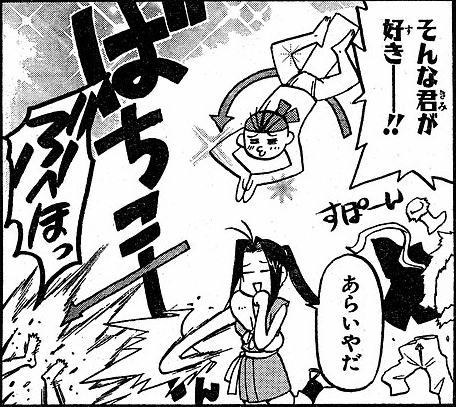 I'LL STRIP FOR YOU!!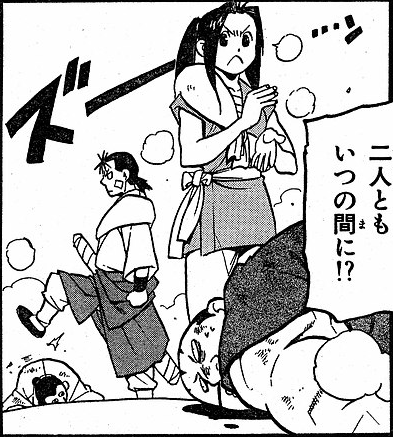 I love how Laila is out there kicking butt too. XD



"It can't be helped" again. Jeez Ryuukou, you give up too easily. What kind of heroic behavior is that? D:



Ooooh, is that the emperor??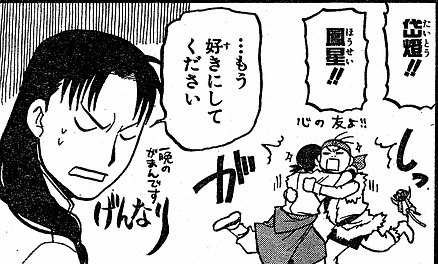 BFF!!!!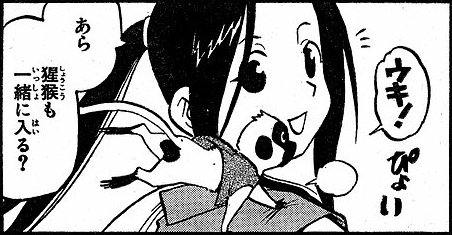 Yaaay we've got a cute animal sidekick!



Must...not...lose...temper....
Too many people have been testing Ryuukou's patience lately. XD



Hmm, Housei is more built than Taitou. And Ryuukou has his hair down yay!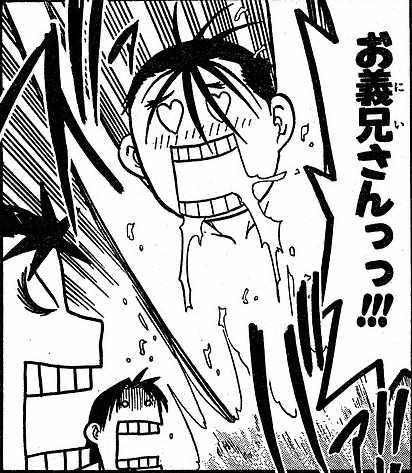 "BROTHER-IN-LAW!!!" I guess this is the first time he's learned that Taitou is Laila's brother. It was also right after he learned that Taitou has seen Laila naked, so this must be a big relief to him. :D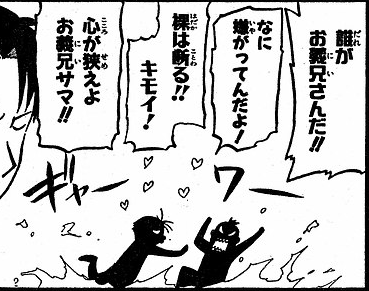 DO NOT WANT.



Hahaha Shoukou is naked too! Hmm...you know who he reminds me of? Amedio from Fantastic Children.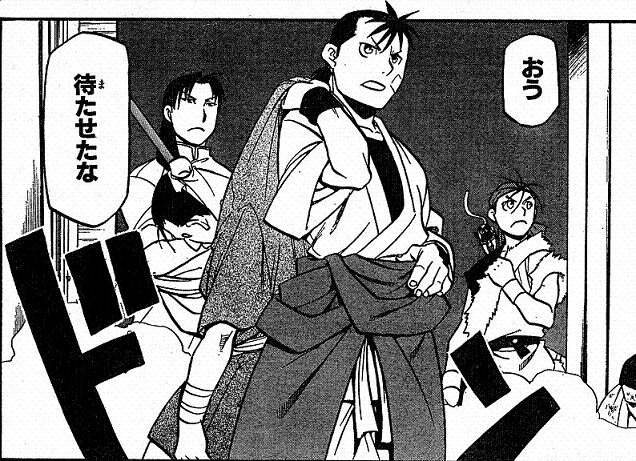 Lookin cool, big bro!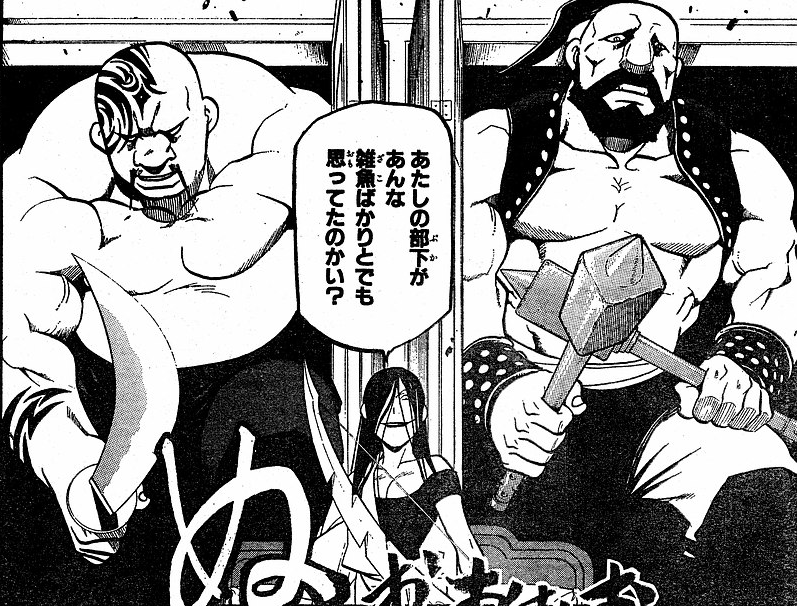 Dude, these guys can't be human. O_O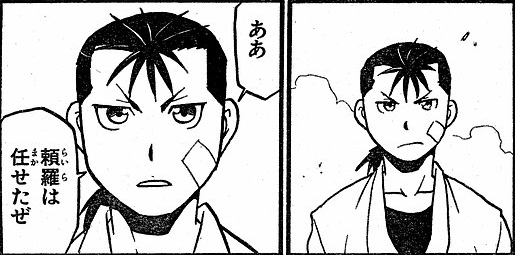 "Yeah. I'll leave Laila to you." :OO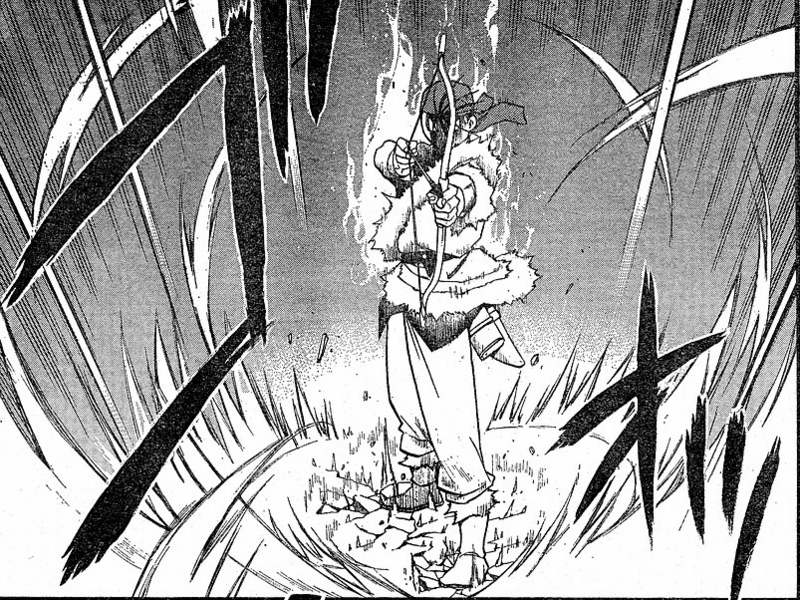 STAR POWER ACTIVATE.



HAY GUYS I'M ROKUSON.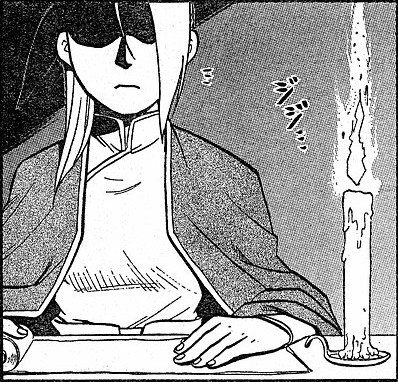 Housei's master! She doesn't look like a hag to me. :O Aaand the curse on Housei is now broken!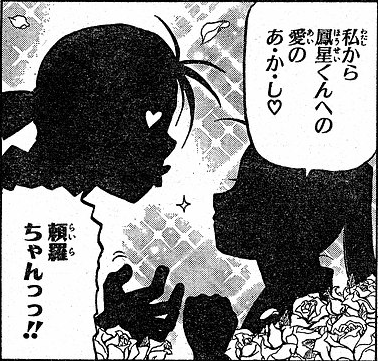 I LOVE YOU LIKE I'M BLIND!!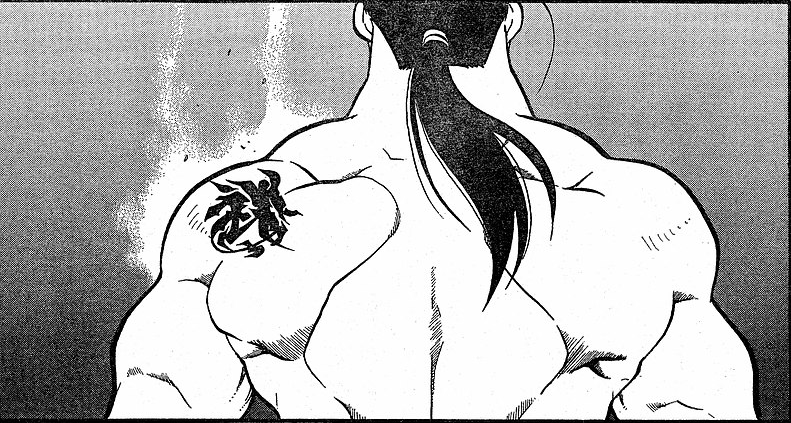 OMGWTF HE'S TONROU!! Hagun's mark is on Taitou's right shoulder, and this guy's mark is on his left shoulder... Shimei's all like "HAHAHA you can't draw the sword."