With commentary!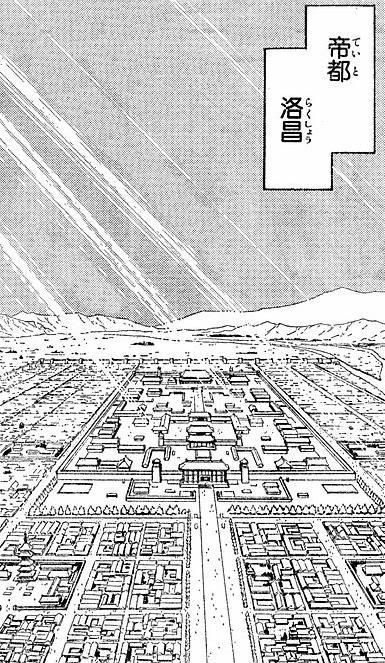 Rakushou: the imperial capital.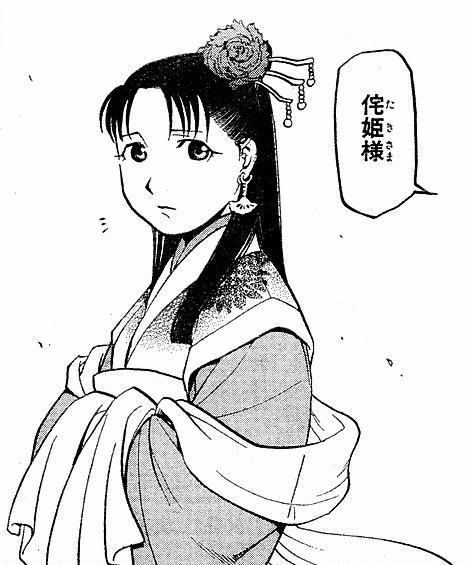 Lady Taki. What role will she have to play? :O



I totally squeed at this panel.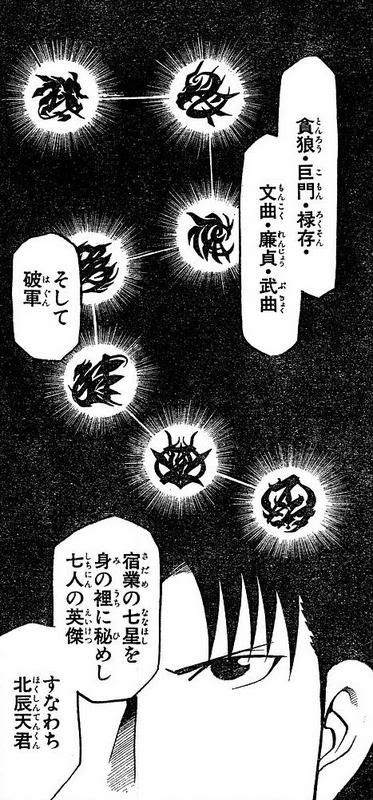 *Fushigi Yuugi vibes*
I find it refreshing that instead of angsting about it forever, Taitou goes straight out and asks about the Hagun thing. And he accepts it.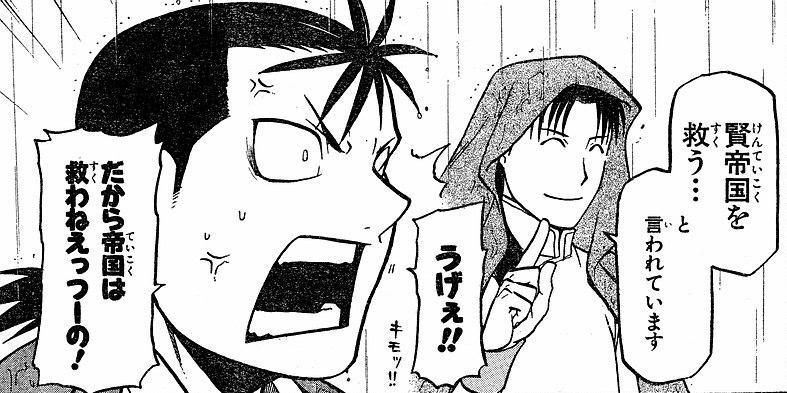 Well, sorta.
Taitou: BUT I DON'T WANT TO SAVE THE EMPIRE!



While Ed has the best facial expressions in FMA, I think Ryuukou wins that contest in this manga.



XD "OMFG WHO WAS THAT?!"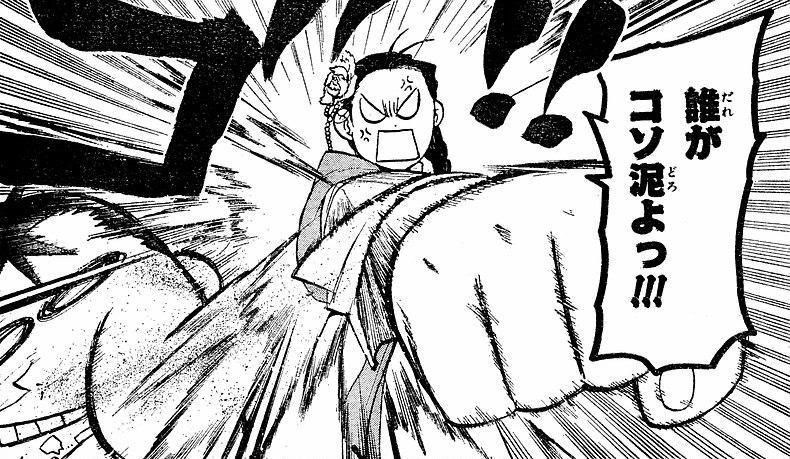 *Ed & Winry vibes*



"I don't have any siblings, so I envy you."
*WINRY VIBES WTF*




Koyou knows Taitou's grandfather...??



I can't tell if Koyou is supposed to be gay or straight. Maybe he's bi.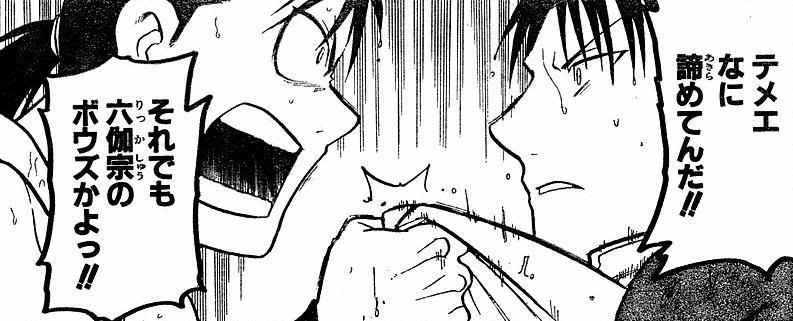 *Ed & Roy vibes*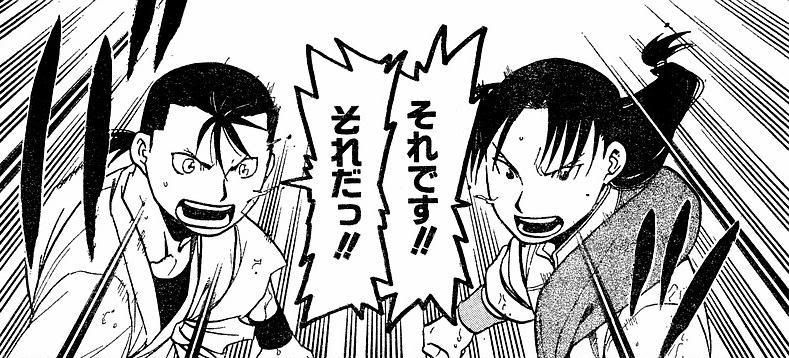 *Ed & Al vibes*




OMGHAWT.



OMGHAWT.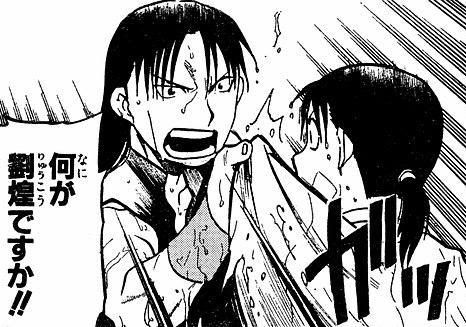 *Roy & Ed vibes*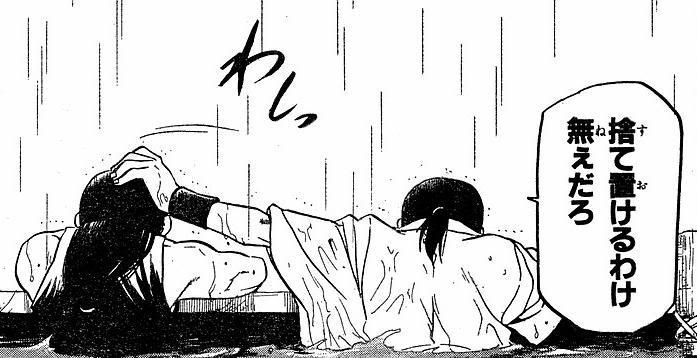 *Ed & Al vibes* @__@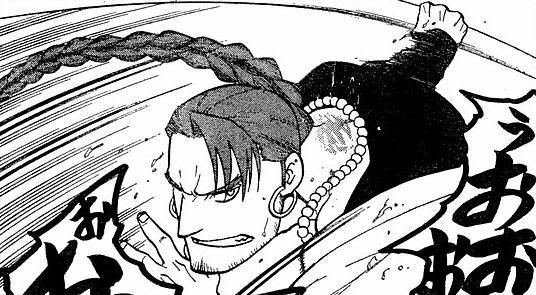 HAHAHA THERE'S ANOTHER ONE! Obviously this isn't the last we've seen of Koyou. But does he even know about it being there? It's on the back of his NECK.




*snerk* Okay, I don't think we've seen this one before.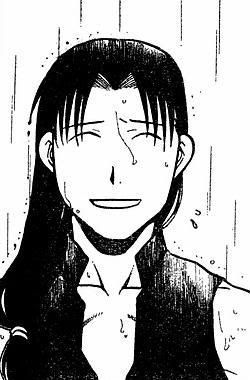 Such a beautiful smile. :) Especially considering that he was just kicked in the face.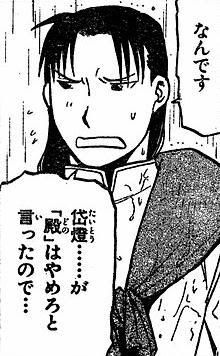 SO CUTE.




DAWWWWWWWW!



Dude, he looks even scarier than Wrath. O_O