I will get to the meme fics soon, but somehow today I got inspired to write something Yoki-centric. o.o; But before getting started on it, I wanted to get some things straight, which led to research.

Right now, I have a theory that Yoki's grandfather was in the military. His father, on the other hand, ran a circus. These are what led me to this conclusion:




From Chapter 16. It's hard to see in this picture, but the tombstone reads "Mazu Yoki II", and the only other legible thing is the deathdate: 1868. My guess as to the birthdate (after squinting at the tankoubon for a while) is 1782. That would make Mazu Yoki II eighty-six years old when he died. That's probably old enough to be Yoki's grandfather.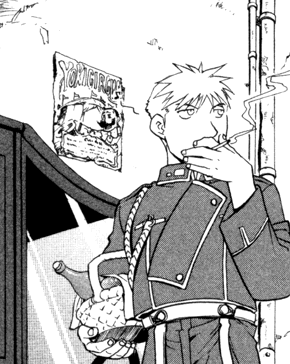 From Chapter 34. Now, the mustache of the man on the poster is a lot thicker and longer than Yoki's, not to mention that he certainly looks jollier than Yoki ever has (and I doubt Yoki would be happy running a circus). So this is probably either Yoki's father, uncle, or brother (if he has any siblings).

And one has to wonder who it is that's putting out all these Missing Person posters. Either it's the military or someone (a member of his family?) is at least concerned about his whereabouts. I think family is more likely because somehow I doubt any of his superiors or subordinates give a crap about him other than for bribes.

Also, I am estimating Yoki's current age to be somewhere in his thirties. Do you think these assumptions are reasonable...?


And for those people who don't care about Yoki at all, here's a crack picture of Kimbley. :D