THERE'S GOING TO BE A NEW KINO MOVIE!!!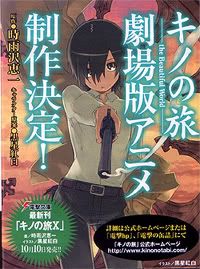 OMG OMG look at the website it's so beautiful. *___*

And the new novel is on October 10th!! OMG I am so excited.

EDIT: And the English translated 1st novel is coming out in October too! O___O

EDIT 2: More on the novel translation here!