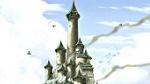 Book 1 Chapter 17: The Northern Air Temple After hearing rumors about surviving Airbenders, the kids journey to the Northern Air temple to see for themselves. (This episode is surprisingly violent for a cartoon. Also, first appearance of the FIRE NATION TANKS!)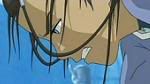 Book 1 Chapter 18: The Waterbending Master The kids reach the Northern Water tribe, and Aang and Katara look for a Waterbending Master. Meanwhile, Zhao plans an attack. (This episode builds up for the big season finale. There's some kickass waterbending, Sokka has a romantic subplot, and Zuko's life goes through some very drastic changes again.)

Comment if you download plz~!